10 Helpful Tips To Build a Law Firm Website: a Beginner's Guide
Last Updated: Nov 2, 2022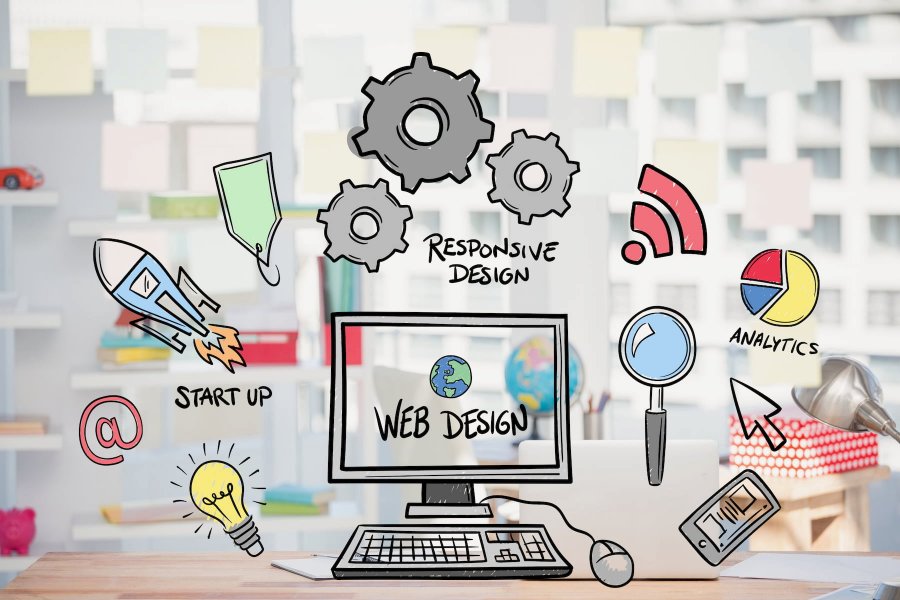 When you are starting a new law firm, the first thing that you're probably thinking about is how your potential clients find you and get them to hire you. There are a lot of proven marketing ideas that you can try, and one of them is building an engaging and appealing website.
A website is one of a law firm's most vital marketing tools today. With so many lawyers getting more involved on social media, having a well-designed and functional website can boost your business. The best law firm websites are those that are user-friendly, visually attractive, and provide information about all the services that your firm offers.
Moreover, having an effective website helps you to be considered legitimate by potential clients and clients of your competitors. Keep on reading as we share with you some valuable tips that can help you build a law firm website:
Start small
Make it professional
Fine-tune your content
Include strong calls to action
Be mobile-friendly
Be consistent
Incorporate testimonials, awards, and reviews on your site
Add information to your contact page
Update often and make the site dynamic
Have a unique selling point (USP) for your firm
What to know before you start building your law firm website
Beneath the surface, a law firm website is a complex entity. It's not just one page of text; it's a whole website comprised of many pages with content, navigation, and design elements that must all come together in perfect harmony.
A good law firm website should be designed to attract visitors with a clear message: "We are good at what we do," and "We know how to get things done." A website should not only tell potential clients what you do; it should also tell them why they should hire you.
Is it important for a law firm to have a website?
A law firm website is essential as it enables two main ways to get new clients. The first is paid advertising, where you can buy traffic to your website through targeted ads. One of the key benefits is that it offers almost instant results. The second is through SEO (Search Engine Optimization). This grows your organic traffic which is one of the main benefits of building a good website. Although it takes time to build up, in the long run, it generates "free" and higher-quality leads compared with other marketing channels.
On top of that, a good website will help you get the word out about how great your services are and how much experience you have in particular areas of law through your client reviews.
How long does it take to create your law firm website?
In general, building a website can take up to six months. Law firm websites are usually developed in the best way possible. This is done to provide clients with more comprehensive information at the same time, more impressive images, and a better overall user experience.
It is also imperative to pay close attention to the design and layout of your law firm's website. It keeps them looking professional, engaging, and optimized for conversion (such as inquiries or even online transactions).
Most outdated law firm websites do not do well in the marketplace today due to increased competition. You need a law firm website that looks professional and provides excellent features.
How much does it cost to build your law firm website?
The cost of building your law firm's website varies depending on many factors. Principally, if you are going to build it yourself, or will you hire a professional developer to do it for you.
Here's a sample of an estimated breakdown for your reference:
Type/Size of Firm

DIY

(Estimated cost)

Professional Developer (Estimated cost)
Small Firm (1-50 staff)
$100 - $500
$2000 - $9000
Medium Firm (51-100 staff)
$1000 - $2000
$10,000 - $30,000
Large Firm (more than 100 staff)
$3000 and up
$20,000 - $50,000
NOTE: This is an estimated amount based on the US market and may vary depending on your country. If you need help with an actual quotation, feel free to contact us.
Ten helpful tips for building your law firm website as a beginner
1. Start small
The first step to building a successful law firm website is starting small. You do not need a fancy, expensive website if you have your own domain and a simple website. This will allow you to focus on the essentials of your business and not be distracted by the details needed for building a larger site which would require more budget.
2. Make it professional
A law firm website is often the first impression your clients will have of you. Your website will be the first thing they will see before they even call your office, and therefore you must demonstrate professionalism. Focusing on professionalism will set a solid first impression for potential clients and represent your firm as experts in your field.
3. Fine-tune your content
Do not overload your site with information; instead, include enough details about yourself and the type of law firm you are trying to build in its most important areas: location, practice areas, staff size, etc. Make sure the information is easy to read at first glance because it will be the cornerstone of your firm's messaging for the lifetime of your website.
4. Include strong calls to action
A great way to get visitors to take action on your site is through a call-to-action button, like "book an appointment" or "check out our services." You should also include links on the site for social media accounts so that visitors can connect with you on Facebook, Twitter, and other platforms like LinkedIn and YouTube.
5. Be mobile-friendly
Make sure your website is responsive, meaning it will adjust to different screen sizes. This will make it easier to use on smartphones and tablets. You must also have a mobile site, as many people view websites on their phones or tablet devices.
6. Be consistent
Your website should be consistent with your brand identity. So make sure you use colors and graphics that match what you already use in your other marketing materials (such as brochures, posters, and other advertising) or that you have in your brand guidelines.
7. Incorporate testimonials, awards, and reviews on your site
The best law firm website speaks to your audience's needs, conveys what you do, and provides a good foundation for any lawyer looking to be successful. Hence, incorporating testimonials, awards, and reviews on your site will capture clients' attention, inspire confidence by adding proof points and encourage visitors to learn more about your services.
8. Add information to your contact page
Your contact page should be an integral part of your website, as it is where clients can get in touch with you quickly. You can add information such as opening hours or services the firm provides (for example: "We offer free legal advice for victims of employment discrimination").
9. Update often and make the site dynamic
The more often you update content on your site, the better it will look and perform on search engines like Google and Bing—which means more people will find it when they are looking for information about lawyers online.
10. Have a unique selling point (USP) for your firm
Your USP is the one thing that sets you apart from other attorneys in your area and gives potential clients an idea of what they will get when they hire you as an attorney. It is also the one thing that will differentiate your brand from all the other lawyers in your area who have websites and marketing materials on their websites.
Your USP should be easy for potential clients to understand and remember, so they do not get confused about who you are and what kind of work you do. It should also be something that can easily be conveyed on social media platforms like Facebook and Twitter, as well as through all forms of advertising, including billboards and TV commercials.
Conclusion
As you can see from the above suggestions, there is an overall theme. That theme is: do not put something on your website that you would not want potential clients to see. This might seem obvious, but one of the biggest mistakes small law firms make when it comes to their practice websites is a lack of focus on the final product. You need structure and organization in place while always keeping your target audience in mind.
Furthermore, because there are so many aspects to building a website that will boost the traffic and leads that your law firm receives, you might be hesitant to get started. However, if you want to be seen in the best light possible and want to work on enhancing your online reputation and brand name, then it is important that you work with someone who has experience in this field.
The solution, start by drawing up a small business plan and, after completion, go over it with a professional marketing expert. Together, you will be able to tell whether your plan will work or not.
Remember, be patient and thoughtful about how you approach your new site; with these tips and tricks, you will be on your way to building an effective and professional law firm website.
If you have any questions, please do not hesitate to contact us at info@lawzana.com