Best Lawyers in Australia
Refine your search by selecting your city.
Barry & Nilsson
Brisbane, Australia
---
About UsWe don't claim to do everything.Barry.Nilsson. is a national law firm with a reputation for leadership in the areas of Insurance & Health...
Gerard Malouf & Partners
Parramatta, Australia
---
ABOUT USGerard Malouf & Partners have provided friendly, experienced legal advice to communities across Australia for over 35 years. Our Personal...
LHD Lawyers
Sydney, Australia
---
We're here to helpAt LHD, we're passionate about supporting individuals, communities and corporations in their times of need.Our experienced team...
Hall Payne Lawyers
Sydney, Australia
---
WHY SWITCH TO HALL PAYNE?Getting legal advice is hard enough - you don't need to be stressed about your lawyers too. If you aren't satisfied with how...
King Lawyers
Hobart, Australia
---
KING LAWYERS: BEST TAX LAWYERS IN AUSTRALIA FOR ATO TAX AUDITS, ATO TAX DEBTS AND ATO TAX DISPUTESKing Lawyers is a leading Australian...
Anne O'Donoghue & Associates
Sydney, Australia
---
Specialists in All Aspects of AustralianImmigration LawImmigration Solutions Lawyers™, formerly known as Anne O'Donoghue & Associates, has...
Elena Leonardos Barrister and Solicitor
Adelaide, Australia
---
Elena's focus is to find a solution to your legal issue avoiding the need for unnecessary cost, stress or lengthy litigation. With that in mind,...
Stevenson Legal
Subiaco, Australia
---
YEARS OF ACHIEVING OUTSTANDING RESULTS FOR OUR CLIENTS. THE REASON ISN'T LUCK.Stevenson LegalStevenson Legal is a dedicated criminal and traffic...
Simmons Wolfhagen Lawyers
Hobart, Australia
---
About usWe're a long-established Tasmanian legal firm, with a modern attitude and progressive approach.The Simmons Wolfhagen philosophy is to use...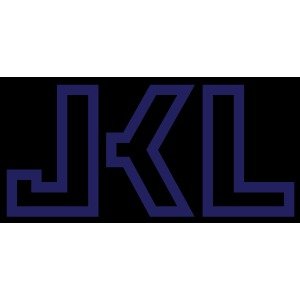 J. King & Associates
Melbourne, Australia
---
About Us Jamie King2019 to presentMember of the Law Institute Commercial Litigation Advisory Committee.2002Graduated as Master of Commercial Law...
Not sure how to proceed?
Let us find the right lawyers for you
Practice Areas
Refine your search by selecting a practice area.
Browse law firms by city in Australia
Refine your search by selecting a city.
Top Solicitors in Australia
Australia currently has more than 80,000 solicitors and the numbers are growing every year. In fact, there has been a 45% increase in solicitors practising in the country over the past decade. With that being said, some people find it a bit hard and time-consuming to get the legal assistance they need.
There are a few things that you can do to help you narrow down your search. First, understand what kind of legal situation you are in. Then find lawyers who are experts in that area. You can also use platforms where you can have a view of the top solicitors in Australia.
Moreover, you can always have free consultations where you and your lawyer could get to know each other. Having a conversation with them would make both of you comfortable and let you decide if they are a great match for you.
Here is some guidance on what questions you should ask and what type of lawyers you can find in Australia:
What questions to ask a lawyer in Australia before hiring them?
Knowing the right questions to ask in a solicitor would help you find the legal assistance that is the best fit for you and your situation. Here are some of the questions that you can use:
Years of practicing. Experienced lawyers should have the right approach to your issue.
Experience in the same legal area. Be sure your chosen lawyer is an expert on the same legal field of your issue.
Success cases. Gain trust through their success cases.
The caseload they will assign to your case. Are they free enough for your case?
The pricing structure is essential to avoid a surprise on the billing.
Malpractice insurance. Things can get nasty, ask for malpractice responsibility.
Special skills or certifications. Continuous education will show passion and responsibility in their profession.
Who will be assigned to your case? Is your case going to be passed to a junior member or to the person you are directly consulting?
How often will you be updated about your case? As much feedback as possible will be the best to have confidence in your lawyer.
Client references. A reliable and successful legal professional will be willing to demonstrate his/her credentials.
Don't hesitate to interview several law firms or lawyers until you find the right match in all the aspects, from the right pricing, experience, and trust.
What types of lawyers can I find in Australia?
In Lawzana you will find a list of highly trustworthy law firms and lawyers that covers all different aspects of the law:
Review our top list of lawyers in Australia, where we curated and verified only the best and trustable law firms. Read the reviews and ask for a free-of-charge consultation.
Ready to get Started?
Send your needs to matching lawyers and pick the best one.
Start now