SEO for law firms
Help people find you when they need you
Boost my SEO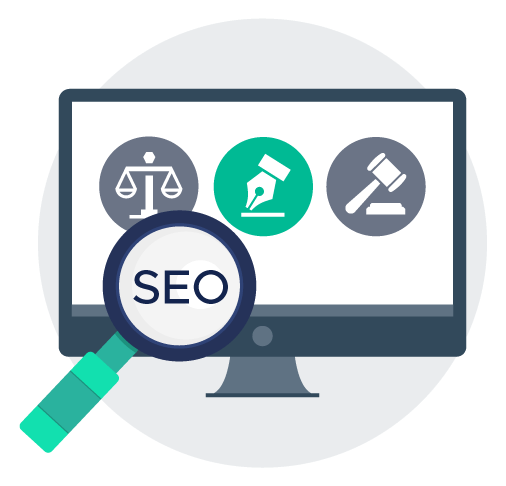 SEO services for law firms
The more quality and quantity of engagements a website attracts, the more opportunity there is to make conversions and derive greater revenue. For any form of business, this is the ideal goal when investing in online marketing.
SEO gives online marketing direction by first establishing keyword use. Once the right keywords have been identified, content can then be created around them for use on and off the website.
The challenge for law firms looking to tackle SEO is in finding an online marketing firm that understands how best to appeal to search engines and how to encourage greater engagement on their website and through social media channels. This calls for expertise and experience that you can dependably find here at Lawzana.
We provide a full SEO service that works on multiple approaches to achieving your online marketing goals. Our team of professionals begins by evaluating your current website and its content. They also analyze the activity and performance of your competitors before developing a customized SEO strategy that will see you achieve top rank.
We will identify the right keywords for your niche and target audience. With the right keywords, we will have our team of copywriters develop suitable content for your landing pages and article postings. This coupled with the application of the best SEO tactics will see your website gradually build visibility and rank.
Boost my SEO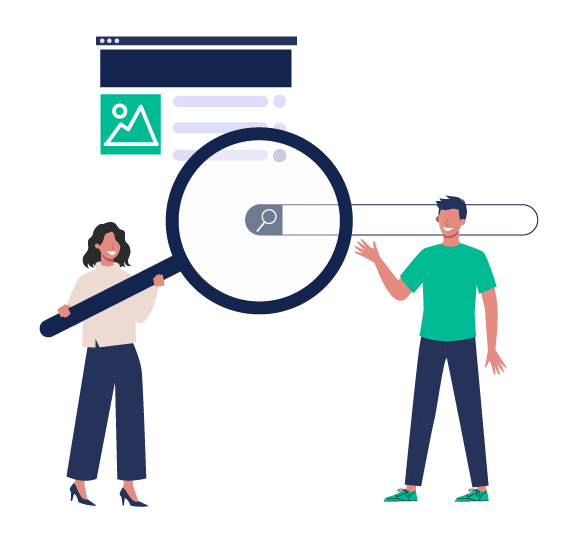 What Is Local SEO?
Local SEO is a form of search engine optimization that helps businesses become more visible in local search results. This is highly beneficial to any business that majorly depends on clientele that are within the vicinity of their physical location.
Law firms primarily depend on a clientele that is within their geographical area. Not only does it make it simpler to undertake cases, but it also ensures the lawyers on hand have the relevant knowledge of local laws. Trying to engage legal expertise from a remote location can cause all kinds of complications and errors.
With local SEO, we can make your law firm more visible to potential clients within the area that need legal help. This ensures you are where and when the help is needed most.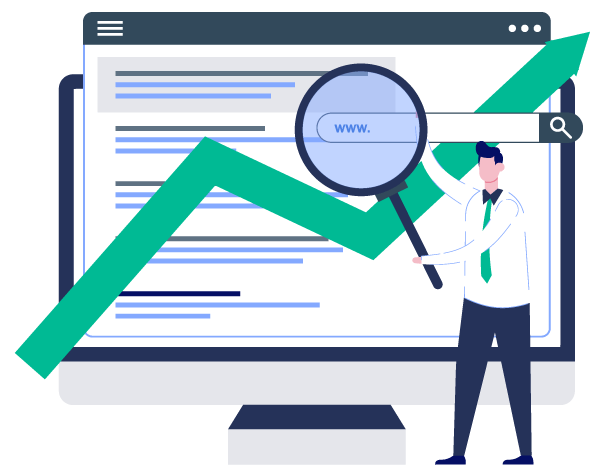 How Long Does It Take Before I Start Ranking on Google?
Various factors go into determining how long before you start to see results from your SEO efforts. This can include the current ranking of your website, how well optimized your content and site are, what online marketing has already been done, the competition you face from other similar law firms, bidding for the keywords needed to create content, and even mobile optimization.
Once analysis is done and an SEO strategy formulated and executed, it can take several months before you start to see ranking rise. However, where we are working with more competitive keyword search phrases or are starting your online marketing efforts from scratch, building rank can take as much as a year or longer.
When it comes to SEO, being persistent and consistent is what pays off.
Start now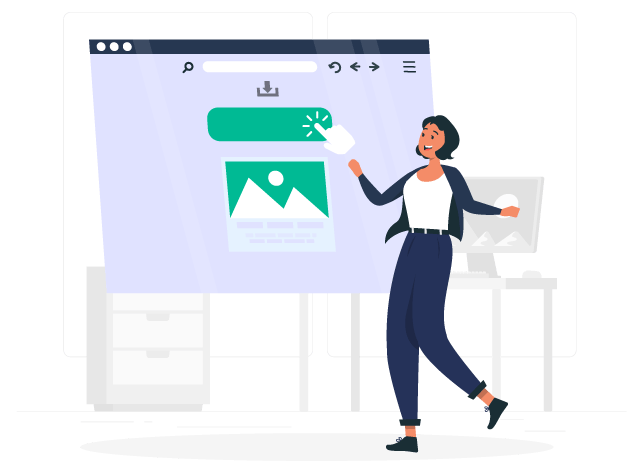 If my website gets ranked on Google, should I stop doing SEO?
As said, consistency is important in SEO. And this applies even after you have achieved top rank. Remember that there are other competing law firms in the same market that are also looking to achieve top rank.
If you stop working on your SEO then you lose relevance and rank. Keep at it to maintain that top spot and the visibility it affords your brand. Also, note that search engines can easily change the rules so you need professionals that keep up-to-date on such trends and can act quickly to ensure you do not suffer negative consequences.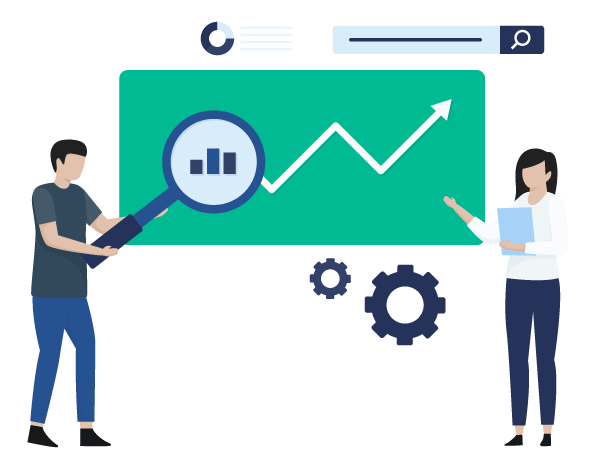 What Is SEO Service?
These services take care of the nitty-gritty details of an SEO strategy so you can feel free to focus on the cases being handled by your law firm. It is outsourcing to a team of professionals that specialize in the different niches including web design, keyword research, content creation, and social media integrations.
The work begins by first analyzing the current state of your online marketing campaign, assessing what your competitors are doing, and coming up with a marketing plan that will ensure your online marketing goals are met. Building rank is a key aspect of any online marketing campaign and is the best way to deliver organic traffic to your website.
SEO services are tailored to the specific needs of the client, offering as many or as few services as the client needs to achieve the desired marketing goals.
Learn more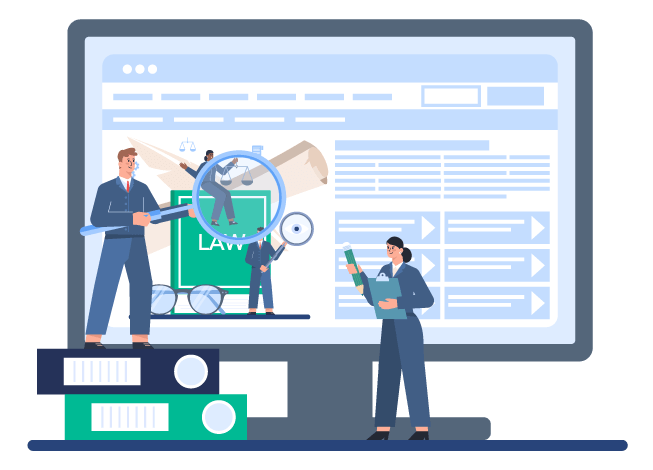 Why Do I Need an Online Marketing Firm?
Because online marketing is complicated. There are multiple aspects to be covered and kept updated on. Partnering with a reputable online marketing firm will provide you easy access to the required expertise at the fraction of the cost of hiring a full-time employee who would have trouble juggling all the specializations.
Your website will be consistently kept well-optimized and updated, helping to attract quality and quantity engagement from organic online users. With time, this will result in your site building top rank on search engines and making your law firm the most visible amongst its peers.
All this can happen while you get to focus on your core business and area of specialty. You will be able to cater to your clients' needs more attentively while your online marketing firm works behind the scenes to bring up the online reputation and recognition of your law firm.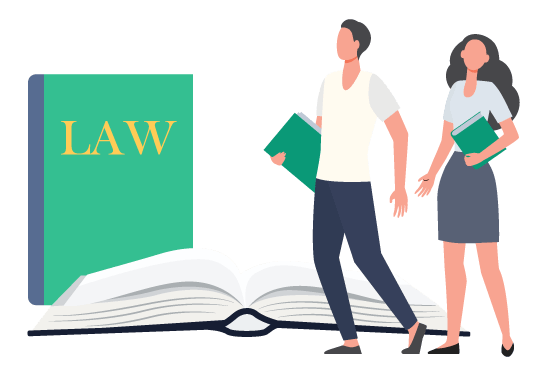 Why Choose Lawzana?
At Lawzana, we offer a comprehensive range of SEO services. Any and all aspects of SEO are covered by our team of professionals to ensure your website is well-recognized by search engines as being a useful resource of legal services for your locality.
We work smart to ensure your website will also appeal to your target audience, making it easily navigable and full of helpful and informative information. With our knowledge of online marketing, you do not need to worry yourself about building rank as we have it all in hand.
Talk to us