Best Lawyers in Singapore
Refine your search by selecting your city.
GABRIEL LAW CORPORATION
Raffles Place, Singapore
---
At Gabriel Law Corporation, we pride ourselves on providing legal services tailored to our clients' needs. We represent a spectrum of clients from...
Avodah Advocates LLC
Thomson, Singapore
---
Avodah Advocates LLC is a corporate and commercial law practice whose senior lawyers have more than 20 years of practice experience behind them. We...
Covenant Chambers LLC
Clarke Quay, Singapore
---
We provide cost-effective & prompt legal services of big firm quality by harnessing tech-driven digital automationA trusted and tech-driven law...
Themis Partner
Bishan, Singapore
---
Themis Partner is the legal platform for entrepreneurs who want to start or run a business in Southeast Asia (Thailand and Singapore). We offer...
English
Chinese
German
Italian
Russian
Japanese
French
Spanish
Hindi
Korean
VanillaLaw LLC
City Hall, Singapore
---
We Are A Leading Firm Of Corporate Lawyers With A Worldwide ViewWhen your commercial and reputational interests are at risk, you will want lawyers...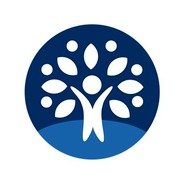 Yuen Law LLC
Clarke Quay, Singapore
---
Yuen Law LLC is an award winning law firm that was named "Boutique Private Client Law Firm" in 2016, "Client's Choice for Boutique Private...
Lions Chambers LLC
Serangoon, Singapore
---
Lions Chambers LLC is a Singapore-based boutique law firm that focuses on designing precise legal solutions for individual and corporate needs. The...
Yap Loh & Partners LLP
Raffles Place, Singapore
---
Yap Loh & Partners LLP is a multi-service law firm that represents and advises its clients in the following practice areas: corporate,...
Nakoorsha Law Corporation
Beach Road, Singapore
---
Nakoorsha Law prides itself on being the people's trusted legal counsel: Independent and dedicated to the pursuit of justice, committed to making a...
TASK PTE LTD
Jurong East, Singapore
---
TASK will ensure your company registration services in Singapore be a smooth-riding process. Leave your Singapore company registration to us. ...
Not sure how to proceed?
Let us find the right lawyers for you
Practice Areas
Refine your search by selecting a practice area.
Browse law firms by city in Singapore
Refine your search by selecting a city.
Best Lawyers in Singapore
Finding a lawyer suitable for the job and your preference is known to be time-consuming. There are plenty of lawyers and law firms in Singapore and specialize in particular issues. Lawyers in Singapore, they often act as both a solicitor and as an advocate.
Here are some tips on finding the best lawyer in Singapore.
Choose the Right Lawyers in Singapore
First, you need to scope your issue to narrow down your selection of lawyers and law firms to consult with. If you have a tax problem, consulting with a criminal lawyer is not the right thing to do because the criminal lawyer does not have enough knowledge to help you with your problem. So please keep that into your account that each issue has tons of details, clauses, and sessions, and one cannot memorize them all. That is why these lawyers chose the issue of their interest and became specialists.
Second, once you found the possible lawyers or law firms that suit your issue, don't forget to check the size of the firm, the price range, the professionalism, the proximity, and the communication.
Converse with a Lawyer in Singapore
Consultation with a lawyer for an hour or less in Singapore is free. You can fully take advantage of it but being truthful, professional, highly ethical is essential for both parties. An initial conversation could be very helpful when you need to analyze your candidates.
A list of the initial questions you should ask when talking to a potential lawyer:
Years practicing.
Experience in the legal area.
Success cases.
Availability
Price.
Malpractice insurance.
Special skills or certifications.
Name of the assigned counselor.
Frequency of updating.
References.
Interviewing several law firms or lawyers is a must. Keep looking until you find the perfect one who fits all of your preferences.
Types of Lawyer Available in Singapore
On Lawzana's website you will find a list of highly trustworthy law firms and lawyers that cover all different aspects of the law:
Criminal Lawyers in Singapore
Personal injury Lawyers in Singapore
Workers compensation Lawyers in Singapore
Bankruptcy Lawyers in Singapore
Family Lawyers in Singapore
Immigration Lawyers in Singapore
Estate Planning and Elder Law Lawyers in Singapore
Intellectual Property Lawyers in Singapore
Employment Lawyers in Singapore
Corporate Lawyers in Singapore
Medical Malpractice Lawyers in Singapore
Tax Lawyers in Singapore
Real Estate Lawyers in Singapore
Civil Litigation Lawyers in Singapore
Review our top list of lawyers in Singapore, where we curated and verified only the best and trustable law firms. Read the reviews and ask for a free of charge consultation.
With Lawzana, finding a lawyer or law firm in Singapore that suits your needs is easy.
Ready to get Started?
Send your needs to matching lawyers and pick the best one.
Start now