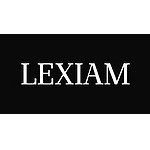 Account Manager
Entry Level - Contract
฿150,000 - ฿1,500,000
Lexiam Law
- Bangkok, Thailand
We are looking for an account manager to develop our client base.
This position requires a high level of business English proficiency and knowledge of the local and international legal services market.
We are looking for people who want to grow together. Please let us know what you can bring to our team by emailing [email protected]am.co, +66844264681.
Send Your Application to

Thank you!
Your message has been sent successfully. A member of our team will contact you very soon.