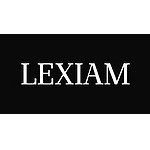 Lexiam Law
Lexiam is a full-service law firm focusing on corporate, merger and acquisition, commercial, investment, property, and intellectual property practice.
We have practised on a broad range of matters, competently and cost-effectively, with clear, honest, and timely advice, based on expert knowledge, research, and assessment of the commercial and personal context.
Our work is simply to tell clients what we would do in their situation and assist them to do it.
PAST, PRESENT, AND FUTURE
Founding
Founded in 2014 as a local law office focusing on commercial and foreign direct investment practice.
Widen
As the business continued, our practice expanded to the technology, research, and development sectors. We also have been practising a lot of intellectual property, particularly patents and trademarks.
Aim
We aim to be the leader in 3 major services which are:
- Corporate and Business Services
- Legal Consultancy Services
- Intellectual Property
Founded in 2012
10 people in their team
---
Offices
Practice areas
Languages spoken
Practice areas
Languages spoken
Not sure how to proceed?
Let us find the right lawyers for you.
Free. Takes 2 min.