The Benefits of Video Marketing for Law Firms
Last Updated: May 14, 2023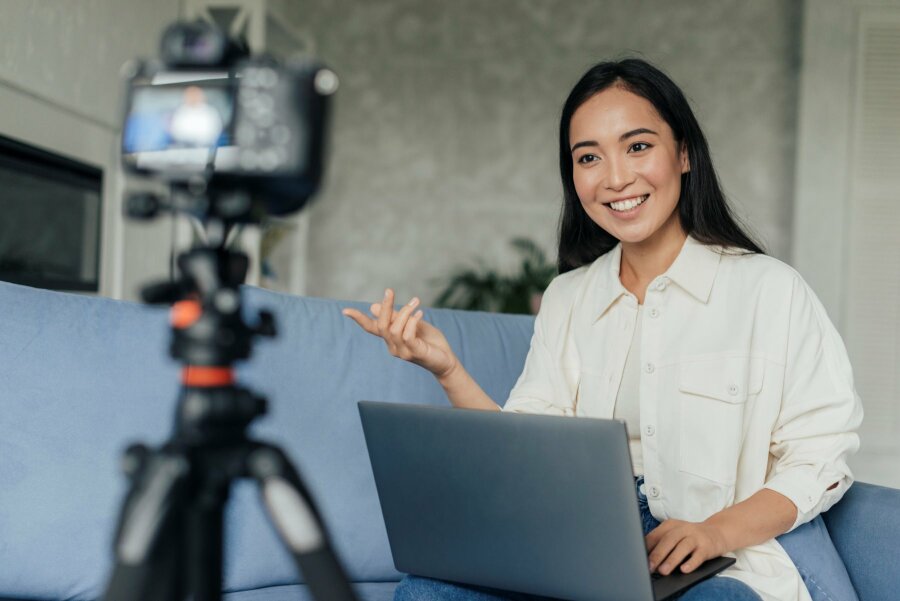 How video marketing can help attract more clients
You may be asking why video marketing is so important for your law practice as a lawyer. The answer is plain and simple: video marketing can help you in developing a memorable brand identity, showcasing your skills, and, most importantly, luring in more clients.
The days of reading print advertisements or brochures to find information about a legal firm's services are long gone. People today want to see and feel the things they are paying for. This is where video marketing comes in; it can assist you in disseminating your business message in a way that is both aesthetically appealing and simple to understand.
We'll look at the many advantages of video marketing for law firms in this article and how it may help you draw in more clients. We will go through all facets of video marketing that apply to law businesses, from demonstrating your knowledge to developing trust with potential clients.
If at any stage you have any questions about the content in this article or would like any support, please contact us at [email protected]
Video marketing: A powerful tool for boosting your law firm's online presence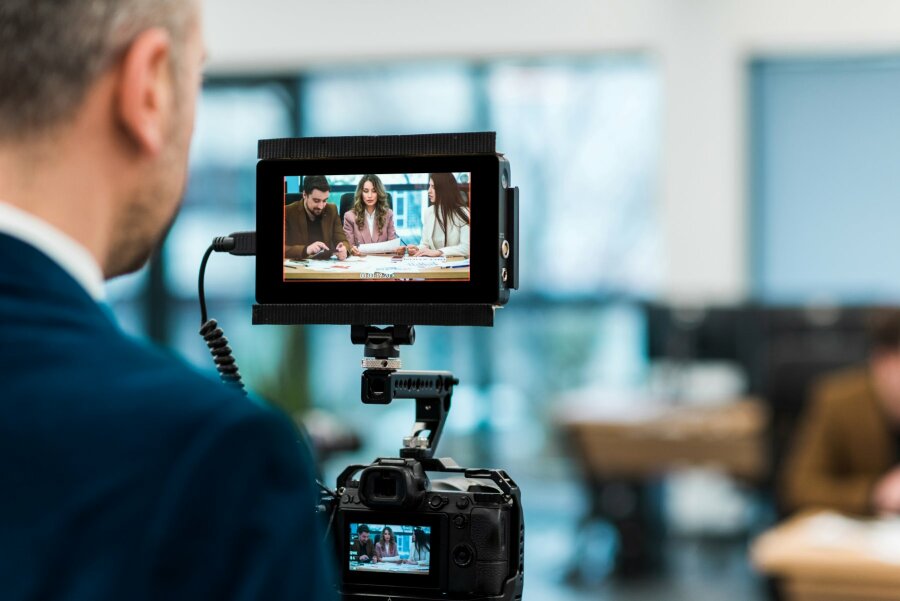 Law firms are not an exception to the fact that video marketing has become a crucial tool for businesses looking to expand their customer base and enhance their online visibility. It's crucial to include video marketing in your law firm's marketing plan given the rising popularity of video content. We'll talk about the advantages of video marketing for law firms in this part, as well as how it may improve your online visibility.
A dynamic way to showcase your expertise
It's crucial for you as a lawyer to show that you are knowledgeable and skilled in your industry. A compelling approach to achieve this is through video marketing, which enables you to present your knowledge. You may position yourself as a respected authority in your field by producing videos that address frequently asked legal concerns or clarify legal ideas.
Improved search engine rankings
Your place in the search engine rankings could be elevated, which is one of the main advantages of video marketing. Having videos on your website might help you rank better in search engines as they are prioritized by the likes of Google. In the end, this may result in more visitors to your website and possible customers.
Increased engagement with potential clients
You may establish a more intimate connection with potential customers with video marketing. You could develop a closer relationship with prospective customers by producing videos that answer common legal concerns or highlight the culture of your legal office. This can have a direct result in your number of clients and more interaction with your legal firm.
Better conversion rates
It has been demonstrated that compared to other kinds of marketing, video marketing has higher conversion rates. You could boost the possibility that prospective customers will get in touch with your law practice or schedule a session by including videos into your marketing plan.
Using video to showcase your expertise and build trust with potential clients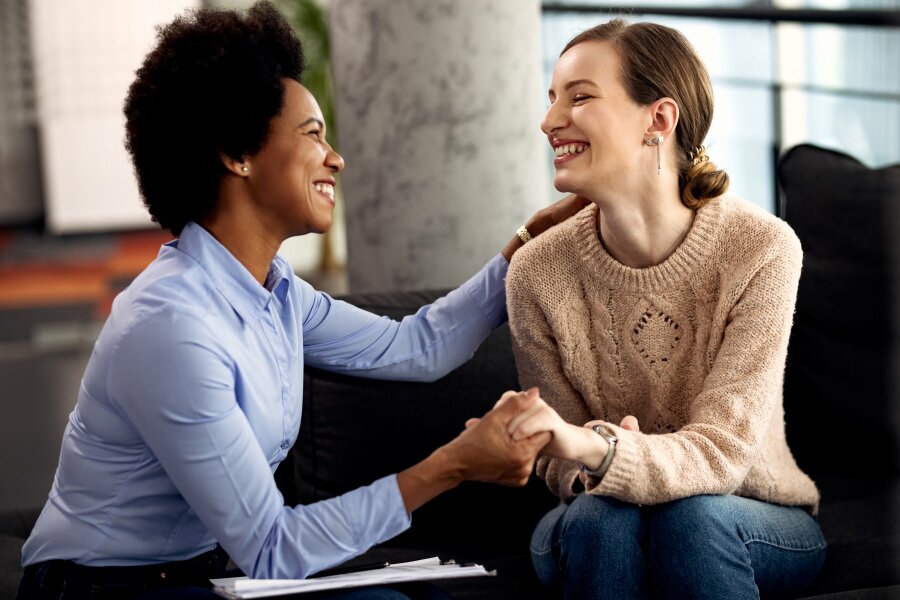 Using video to showcase your expertise and build trust with potential clients is one of the most powerful tools available to law firms today. Video is a highly engaging and effective way to communicate complex legal concepts and build credibility with potential clients. By creating informative and educational videos, law firms can demonstrate their expertise and build trust with their audience.
The potential for law firms to demonstrate their competence is one of the main advantages of video marketing. Videos provide attorneys the opportunity to demonstrate their expertise in a way that is both understandable and interesting, whether they are outlining the legal process or offering insights into the most recent legal developments. This is crucial for prospective customers who might be frightened by the legal system and unclear of where to turn for assistance.
Videos may aid in establishing trust with potential customers in addition to demonstrating expertise. By presenting a professional and knowledgeable image, law firms can establish themselves as trustworthy and credible sources of information. This can be crucial in the legal sector, where clients may be reluctant to put their faith in lawyers owing to unfavorable preconceptions or unpleasant prior experiences.
It's crucial to concentrate on giving your audience value while producing videos for your law firm. Instead of just advertising your services, try to produce instructional and helpful material that answers the wants and worries of potential customers. This may be responding to frequently asked inquiries, delivering explanations of the legal system, or giving guidance on how to resolve typical legal problems.
The production value of your videos should also be taken into consideration if you want to increase their effectiveness. Although you don't need to spend a great amount on equipment or work with a team of Hollywood movie producers, you should try to make videos that are well-lit, well-edited, and easy to hear. This will make it more likely that your audience will be interested and engaged and that your message will be clear.
The emotional impact of video: How it can make your law firm more relatable
Although your goal as a lawyer is to assist individuals in solving their difficulties, it's possible that potential clients won't have an immediate affinity for your business. In situations like these, video marketing may be quite effective. You may have an emotional effect that makes your company more relevant and approachable by making films that highlight your firm's values, strategy, and staff.
Regarding the emotional effect of video marketing, keep in mind the following important considerations:
Showcasing empathy and understanding
Legal issues can become quite stressful, therefore clients want to engage with an organization that can relate to them. You can establish an emotional connection with potential customers by demonstrating empathy and understanding in your videos. This can be as simple as having a member of your team speak directly to the camera and talk about how your firm approaches client relationships.
Highlighting your firm's values
The work you do is likely guided by a set of core principles that your firm has developed over time. You could help make it easier for potential clients to grasp what your company stands for and what makes you different from other organizations by highlighting these principles in your films. This can help foster a sense of connection and trust with your audience.
Humanizing your team
The ability to humanize your workforce is one of video marketing's most effective features. You could highlight the personalities, interests, and hobbies of your team members rather than just their qualifications and expertise. Potential clients may be more inclined to pick your firm when they want legal assistance if they feel as though they personally know your staff as a result of this.
Video testimonials: Let your happy clients do the talking for you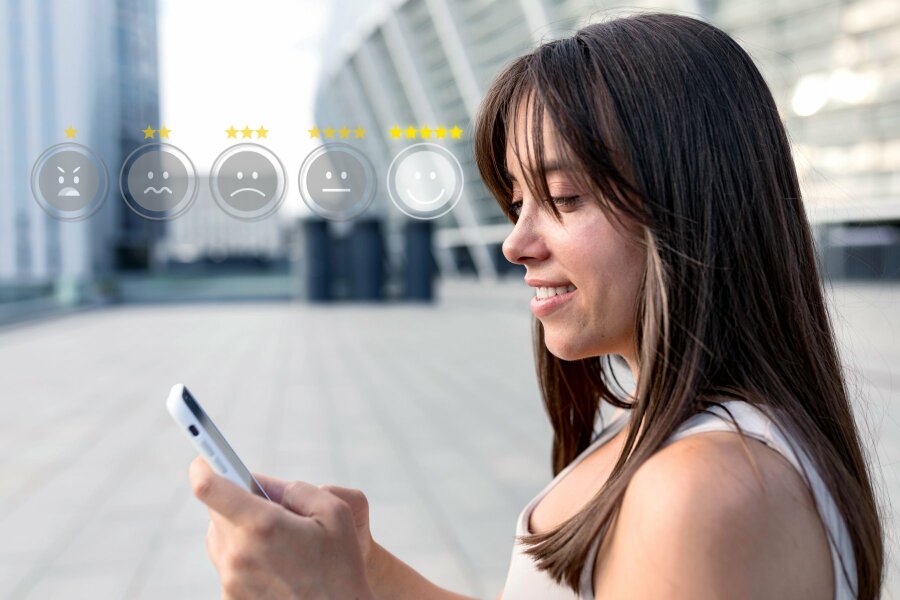 Your legal reputation is everything. Before choosing to engage with you or not, prospective clients will conduct due diligence and check for evaluations and comments from your former clients. That is why using video testimonials in your marketing plan is so effective.
Video client testimonials provide an inside look at what it's like to deal with your law firm and can influence a potential client's decision to choose you or not. Written evaluations can't compare to the amount of sincerity and trustworthiness that they offer.
So how can you produce compelling video testimonials that will draw in more prospects? Here are a few pieces of advice:
Choose the right clients
Not all customers will be suitable for video testimonials. You should pick clients who are happy with your legal services and are prepared to talk about it on video. Seek out clients that are vivacious, eloquent, and able to provide concrete examples of how your legal company assisted them.
Prepare questions in advance
Make a list of the questions you want to ask your clients before you begin shooting. This will guarantee that you receive the information you require and help direct the conversation. Ensure that the inquiries are open-ended and give the client the opportunity to express themselves.
Keep it short and sweet
Video testimonials don't need to be long to be effective. In fact, shorter is often better. Try to keep your video testimonials under two minutes so that potential clients will be more likely to watch them all the way through.
Showcase your clients' personalities
One advantage of video testimonials is that they provide potential customers a glimpse into the personality of your clients. Encourage your clients to talk honestly and demonstrate their own identities. This will make it easier for potential clients to establish a more personal connection with your legal practice.
How-to videos: Helping potential clients understand complex legal concepts
How-to videos are helpful in situations when legal principles are difficult for the typical individual to comprehend. They serve law firms in providing an effective tool for educating potential clients about difficult-to-understand legal issues. These videos assist clients in comprehending the procedures involved in a certain legal problem, how they function, and what to anticipate during the legal proceedings.
You can support prospective clients in feeling more at ease with the legal process by simplifying difficult ideas into clear, basic explanations.
In order to reach a wider audience, how-to clips can also be posted through a variety of channels, such as your website, social media, and YouTube. You can contact new clients in this way who might not have been aware of your law firm or the services you provide.
Creating engaging how-to videos
It's essential to make how-to videos entertaining and educational while producing them. You want viewers who are potential clients to feel like they learnt something after seeing the full production. Start with a captivating opening, write simply and succinctly, and include pertinent examples. To make the videos more aesthetically appealing and captivating, you may also incorporate animations and visuals.
Incorporating call-to-actions
Calls-to-action should be included in how-to videos to entice prospective clients to act. You may include a link to your website at the end of the video so that audiences can learn more about your legal practice or get in touch with you for a consultation. You can also include a contact method for potential customers, such as an email address or phone number.
Video optimization: Tips for ensuring your videos are seen by the right audience
The first stage in video marketing is producing an interesting video for your law firm. The second, equally crucial stage is optimizing your video to ensure that it gets seen by your intended audience. Here are some pointers for making the video as visible and engaging as possible:
Use relevant keywords
Using relevant keywords in your video's title, description, and tags can help it rank better in search results, just like with any other sort of content. Include keywords that are relevant to your law practice and the kinds of clients you are trying to attract.
Choose an attention-grabbing thumbnail
Make sure your video's thumbnail stands out and appropriately depicts the content of your video because it will be the first thing potential viewers will see. Avoid utilizing misleading or irrelevant clickbait-style thumbnails for the video.
Add captions and transcripts
Including captions and transcripts in your video not only makes it accessible to hearing-impaired viewers, but also helps with SEO. Search engines can crawl the text in your captions and transcripts, which can help your video rank higher in search results.
Share on social media
Don't only rely on your website or YouTube for marketing your video. Share it on the social media platforms used by your legal practice, and ask your followers to do the same. This may broaden the audience for your video and increase traffic to your website.
Monitor and analyze the performance
Utilize analytics tools to track the performance of your video and make any necessary modifications. Pay attention to statistics like views, engagement, and retention rates, and apply that knowledge to make your subsequent videos better.
Measuring success: Tracking the ROI of your law firm's video marketing efforts
It's critical to gauge the performance of your video marketing campaign for your law firm now that you've produced it and posted it to your website, social media accounts, and other pertinent platforms. Understanding your video marketing campaign's performance and whether it is accomplishing the objectives of your law practice can help you measure success.
The many methods you may use to monitor the return on investment of your law firm's video marketing initiatives are covered in this section. The term "return on investment" (ROI) refers to the amount of money your legal company is making from its video marketing campaign in comparison to the time, money, and resources used.
Determine your goals and KPIs
Determine your objectives before you can begin tracking the ROI of your law firm's video marketing initiatives. The measures you'll use to gauge the performance of your campaign are known as key performance indicators (KPIs). The quantity of views, likes, shares, comments, and conversions are a few examples of KPIs.
Track engagement metrics
Metrics called engagement metrics are used to gauge how interested your viewers are in your video marketing campaign. The quantity of views, average watch duration, and engagement rate (the proportion of viewers that interacted with your video by liking, sharing, or commenting) are a few examples of engagement metrics.
Track conversion metrics
Conversion metrics are metrics that measure how well your video marketing campaign is converting viewers into clients. Examples of conversion metrics include the number of clicks on your call-to-action button, the number of form submissions, and the number of phone calls or emails received.
Analyze the data and adjust your strategy
It's crucial to assess the data and modify your plan after gathering data for your law firm's video marketing campaign. To increase your ROI, use the data to determine what is working and what isn't. Then, make the required adjustments.
You can assess the success of your campaign and make the necessary adjustments to raise its effectiveness by monitoring the ROI of your law firm's video marketing efforts. You can precisely calculate your ROI and make sure your law firm's video marketing campaign is a success by setting the right goals, KPIs, and analytics in place.
Getting started with video marketing: Follow these practical steps for incorporating video into your law firm's marketing strategy for success
For legal firms wanting to draw in new clients, video marketing has the potential to be a game-changer. You can demonstrate your knowledge, cultivate customer trust, and set yourself apart from the competition by including video material into your marketing approach.
One of the main advantages of video marketing is its capacity to provide complicated information in an entertaining and simple manner. You may showcase your legal knowledge and experience while also assisting potential customers in understanding the legal challenges they are dealing with by producing instructional and informative videos.
Additionally, video marketing may help establish trust with prospective clients. Videos provide you with an opportunity to humanize your law firm and establish a relationship of trust with your viewers. By doing this, you may win over potential clientele's trust and develop a rapport.
Video marketing may also help set your business out from the competition. You may display your firm's distinct brand and personality and stand out in a crowded legal market by producing high-quality, professional films.
The use of video marketing may be a potent strategy for law firms seeking to expand their clientele and revenue. You may improve your internet visibility, gain the trust of potential customers, and position yourself as a leader in your industry by including video content into your marketing plan.
If you have any questions or would like any support with your content creation, don't hesitate to contact our expert team at [email protected]