The Power of Lead Magnets for Law Firms
Last Updated: Dec 22, 2022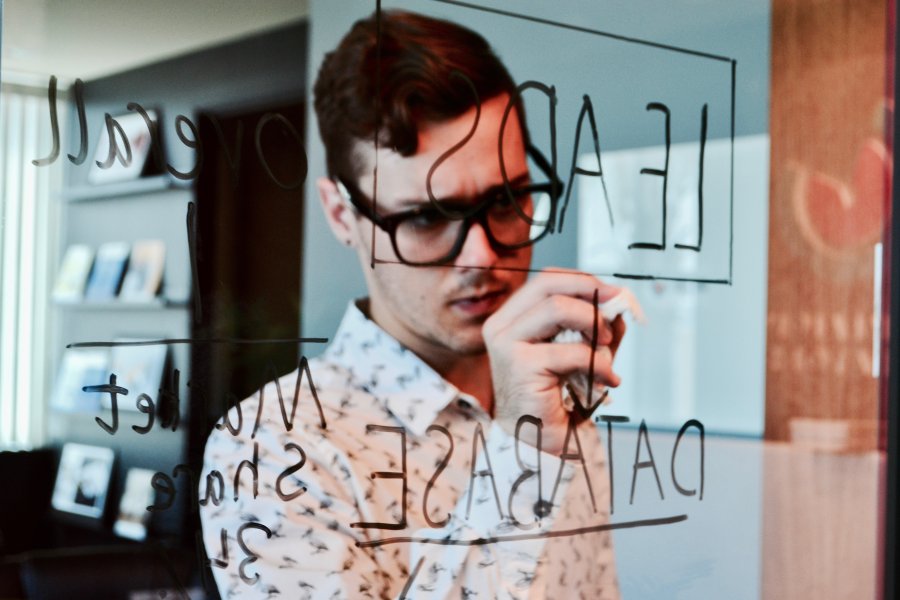 Law firm lead magnet ideas to grow your prospect list and client base

Lead magnets can be employed by your law firm to collect the contact information of people who visit your firm's website but are not yet ready to retain your legal services by offering users something valuable in exchange for their contact details, such as a guide or checklist.
In today's fast-paced world, catching sight of your social media post is not sufficient to keep someone's consideration beyond that point in time.
Your goal is to keep your law firm top of mind as they look for the right firm to work with by ensuring that you rank when they search online, which can also be achieved through SEO strategies, and that you can convert the users when they reach the website at the right time.
At Lawzana, we understand the importance of lead generation, and we take pride in helping lawyers reach relevant audiences by providing a platform for users and members from around the world looking to connect with the right lawyer for them.
In this article, we share some ideas for developing your lead generation strategies to assist your law firm's growth efforts.
What exactly is a lead magnet for law firms?
A lead magnet, in its most basic sense, is a free offer of value that you entice prospective clients with or your current audience in exchange for sharing their contact information, such as email address or phone number, with your firm.
You have probably seen and experienced lead magnets on websites. Typically, a box or pop-up will appear at the point when you enter or are about to exit a website, providing you with the offer of some sort of value-added content (such as a white paper, guide or report) in return for sharing your contact information. A further method for promoting a lead magnet is to develop a post-click landing page with your firm's gated offer and use PPC or paid social campaigns to drive traffic and conversions.
The primary goal of a lead magnet is to turn a user into a prospective client by developing a point of contact with the target users, and then your law firm can market to them in the future. Having the appropriate lead magnet set up and optimised can significantly increase the growth of new leads your law firm generates. Even if you have a successful white paper download campaign, testing fresh ideas with a subset of your audience is always a good idea. Simply switching one concept for another can increase your lead generation frequency incrementally. It is also essential to send your leads to a professional-looking and optimised landing page to have the best chance of converting them into clients.
Ideas for law firm lead magnets
Here is a selection of some of the best different kinds of law firm lead magnets you can produce to attract new qualified leads:
Checklists or infographics:
Checklists are prevalent among all types of readers because they are simple to read and understand. They frequently consolidate large amounts of information into short, easy-to-read lists that are useful to the reader and visually engaging. You could provide recommendations on how to prepare for a court date, how to make preparations for a tax audit, how to file in a small claims court, and so forth. Anything that assists your audience in solving a problem should prove to be a successful approach.
eBooks:
A guide or how-to eBook or white paper for your law firm's prospects and clients is an excellent way to garner knowledge, offer additional value, and gather contact details to funnel into your lead nurturing program.
Creating eBooks does not have to be difficult. Plan a series of five or six posts on a specific topic, compile and edit them into an eBook, design a cover, and place them on a landing page with a form where people can submit their contact details to receive the downloaded eBook.
One example of an eBook that could be used as a lead magnet for law firms is the legal process of setting up a business in a particular country or state, how long it takes, the various stages, common questions, examples, and what they might expect to happen along the way.
Webinars:
The value of a webinar will be determined by your law firm's practice area and target audience. However, if relevant and appropriate for the format, webinars can be highly effective for your lead generation if relevant and appropriate for the format. The best part is that, in addition to obtaining an email address from which you can continue promoting, you can also integrate some marketing tactics into the webinar itself, for example, by sharing information about your firm.
Webinars are also not necessarily a one-time event. Webinar content can be recorded and used again. A previous webinar can be quickly set up as gated content, enabling you to continue collecting email addresses without having to do a totally new live recording.
This could be a webinar in which your law firm discusses a broad topic with your existing audience in order to educate them. For example, you may wish to set up a webinar discussing the legal process of buying a property in a particular country or state, how it works, what processes exist, and what residents of that state or country should know would be a good subject to cover.
Templates:
Templates make it simple for the target audience to develop formulaic documents. A template that allows them to simply fill in the blanks can be a massive benefit for someone who is not sure what they are doing. Document templates, particularly when it comes to the law, can assist individuals in overcoming genuine concerns of being penalised for performing an act incorrectly.
Whitepapers or research reports:
Depending on your law firm's industry expertise, reports can be an excellent method for converting more users into leads. They are especially effective for B2B services. Creating a simple multi-page report with relevant industry information could substantially increase conversions if your law firm serves businesses.
How do lead magnets benefit a law firm?
People will not simply download anything. To make lead magnets work and generate more quality lead for your law firm, you must first understand how people think, what they find useful enough to download, and the reasons why it is valuable.
A prospective client who comes across your firm's website while in the midst of a family crisis is not necessarily prepared to schedule an appointment at that moment.
Many law firms offer a "free consultation" strategy as their main reason for individuals to visit their websites, but the reality of the situation is that some prospects may be searching for answers or quality information before they decide to hire them.
The purchasing environment for law firms has shifted dramatically, as it has for many industries. It may no longer be enough to guide people into your law firm's marketing funnel point by point or be dependent on your legal education to persuade them to seek advice from you.
People have more detailed information at their fingertips than ever before and want to research and learn as much as they can before hiring a law firm.
In order to improve your chances of success, you should look for ways to provide users with what they want and rely on the fact that the most reliable law firm during this moment will be the one they remember and may hire to represent them in the future.
This is not to say that your law firm should eliminate your "free consultation" offers from your website. They can serve a useful purpose by being visible and present to capture attention when individuals are ready to hire a law firm. However, your firm should offer something more appropriate to attract the attention of other users who need more time.
Leveraging a lead magnet to share useful information with your target audience is another step in the client's journey, where they get to understand their own case and the options available better while also establishing trust with your law firm.
Even if a prospective client is impressed by your firm's website, case results, and experience, they may not remember your firm's name at a later date.
Use a lead magnet to collect their contact information to help with this issue, which you can then incorporate into an individual engagement strategy or develop an automated drip campaign to progress them further into your onboarding process.
As a result, lead magnets typically achieve more outstanding results at the top and middle of the funnel in your marketing program.
Recommendations for creating lead magnets
Creating a lead magnet may appear to be a difficult task, but with proper planning, it should not be too difficult:
Examine your current content; the probability is that you have a blog or other types of content that can be repurposed into a variety of formats.
Utilise personas to have a better chance of your lead magnets being a success. You can achieve this by designing them around the wants, needs and questions of your client personas. What is it that they are most interested in learning about?
Optimise your law firm's landing pages, as these pages should be designed specifically for each lead magnet and should be optimised with an attractive title, powerful visuals, a description of the magnet's value proposition, and a clear and eye-catching call to action.
Make use of templates as if you have already developed a successful lead magnet; you can take the elements of what worked and use them as a framework for subsequent lead magnet creation. As a case in point, if your law firm has previously created an eBook that worked, you can reuse its structure and layout for future versions.
Remember to publicise your lead magnet on your website through your newsletter, social media, and other relevant touchpoints.
Approach lead magnet development with a plan in place. A number of things must happen for marketing to be effective, including these points:
You must employ the proper strategy.
Your tactics must be consistent with your strategy.
When you are not getting the desired results, the problem is usually not with the tactical execution but with the strategy itself. Even if you do not even implement the tactics flawlessly, with the correct strategy in place, you can still achieve a better result than you did previously.
Dissect a process that is perplexing or frustrating for people. For instance, how a trademark or copyright works and the various elements that affect it in a specific situation.
You can make things easier by identifying notions that you understand and that can be explained relatively concisely but that the average member of society might not comprehend.
All of this should be packaged in an easy-to-consume format. Make it easy for people to learn from your content and trust you by using visuals such as infographics or video content and any other resources at your disposal.
By providing interactive content with insightful information, you can assist potential clients. This quickly builds trust and demonstrates that if they hire you, you will be open and honest with them during the process.
This type of content can help address common concerns, misconceptions, or errors made by others in the same situation, such as a video or article on "The Three Errors Not to Make When Setting up a Limited Company".
Your lead magnets should be customized to your particular target audience. If you want to generate wrongful dismissal leads, for example, the lead magnet should be specifically correlated to wrongful dismissal cases and advertised in conjunction with wrongful dismissal content. So be sure to use a different lead magnet on a page about contested divorce or separation.
Mistakes that can impede the success of your law firm's lead magnet
Do not simply follow the first idea that arises in your team's minds or duplicate the family law lead magnet of some other law firm. Instead, construct a list of the top ideas based on genuine information from your prospective and current clients. Here are a few suggestions to get that your law firm could initiate:
Poll your social media audience to determine the type of information they would find most useful.
Examine intake notes from previous clients; what questions arose in these initial stages or meetings about aspects of the legal process that were unclear to them at that point in time?
Examine popular SEO search terms and discussions entered by related users in your law firm's vicinity and regarding your area of practice.
After you have narrowed down your options, consider how you plan to deploy this lead magnet curated for your target audience.
When you simply follow the approach of a rival firm, your attention is on the competitor rather than on your potential clients, and you will always be trying to follow rather than lead or define a benchmark in your area of expertise.
By definition, copying the competition puts you behind. Furthermore, you have no way of determining whether or not the work the competing law firm is doing is effective.
A more effective approach is doing what your potential clients inform you to do, not what your competitors tell you to do. As a result, you will gain from getting things done properly more frequently and more efficiently, and rival firms will start following your law firm rather than the opposite way around.
How to make a lead magnet
Similar to social media marketing campaigns, email campaigns, SEO, and blog posts, you must first decide whether to develop it all in-house or outsource parts or all of it.
Both options have advantages, but it is critical that the end result should be a high-performing lead magnet. Cutting corners does not produce successful results.
For example, you may brainstorm your idea in-house using qualitative client insights, and you might think about hiring professionals to assist with the areas of the work that you may not have in your teams, such as a content creator or a graphic designer.
The content creator should create content entirely or in part derived from a framework of what you have provided. If you employ a skilled content creator, you can put your confidence in them because they know what they are doing. The graphic designer visually ties everything together to match your brand.
If you plan to hire freelancers to assist with the creation, make sure you are clear on the desired action you would like the audience to take when they download or opt-in through your lead magnet content.
For example, if you've written a guide to the divorce settlement process in your country, your primary objective might be to ensure that your reader understands the risks of accepting an initial settlement offer. Alternatively, you could provide them with guidelines to help them assess the situation more comprehensively.
Avoid the temptation to sprinkle complex legalese or add numerous disclaimers.
Keep in mind that you are not the intended audience for this lead magnet. Request that a previous client read through your work and provide feedback.
If you are unable to obtain feedback from clients, ask an office assistant or client service specialist to give their views.
The goal of this is to show it to a person in your law firm who has a good amount of client-facing experience.
These individuals in your office will be more in tune with what prospective clients who communicate with your office require or find difficult early on in the process. By using that input, you will be in a better place to make any revisions before releasing the final lead magnet content.
Just take into account that while it may appear difficult to obtain feedback from a previous client during this process, do not use that as a justification until you have truly attempted. Put in more effort than just window dressing. While your rivals may not be optimising their efforts by trying to produce lead magnets that were formed purely in-house or with the help of an agency, you will win by going above and beyond and adding real client input.
When your lead magnet is finished, it's time to get it seen by your target audience.
At the most basic level, you will need a platform to set up your download or complimentary offer, as well as a seamless method for it to be provided to your target users instantly. In today's rapid online world, do not make prospective clients wait, or you run the risk of losing them to a rival law firm.
Summary
Lead magnets should certainly be one component of a broader marketing campaign designed specifically to generate more leads. Successful lead magnets have the power to generate higher conversion rates consistently, and once you have a prospect's email address, it is much easier to stay in touch with them. You should, of course, track results to determine which lead magnets work best for your law firm, but you should also be open to new ideas. It is always a good idea to try something new with a small segment of your audience. This way, your firm will always have something on hand to replace a magnet that has lost some of its magnetic power.
You may find that a selection of lead magnets have a long lifespan, while others may work depending on seasonal variations. The only method for determining what works is to analyse things over time using real-time data.
If you have any questions related to law firm marketing or effective lead generation, do not hesitate to contact our expert team at [email protected]