We are GPS Legal, a full-service law firm providing legal counsel to resident and overseas individuals, local and regional SME's, and global multinationals in Thailand.
With its unique culture and complexity of laws, regulations, and bureaucratic nuances, Thailand's dynamic and shifting legal landscape often presents a maze of challenges that require precise, insightful, and discreet navigation. GPS has a solid footing in the local community with extensive networks, strong personal relationships, and insider know-how. By delivering accurate, informed, and thorough answers together with clear solutions, you can trust and rely on us to help you overcome those challenges.
Our dynamic team of lawyers and consultants has extensive hands-on experience in Corporate, Family, Intellectual Property, and Real Estate law, and can offer our clients bespoke and practical solutions to meet their specific needs. Core competencies include transactional, risk and crisis management across both corporate and personal legal landscapes.
A modern law firm with traditional values, we are a leader in offering competitive and flexible fee structures allowing our clients access to high quality legal services at a reasonable cost. We provide you with concrete, real-world solutions in both corporate matters and/or personal affairs.
GPS. Clear Direction in a Complex World.
About GPS Legal
Founded in 2014
12 people in their team
Reveal phone
Website
---
Practice areas
Business
Bankruptcy & Debt
Consumer Rights
Employment & Labor
Family
Immigration
Intellectual Property
Real Estate
Lawsuits & Disputes
Elder Law
---
Languages spoken
---
Social media
---
Practice areas
Business
Throughout the lifespan of your business, GPS Legal assists you every step of the way. From simple contracts to complex mergers & acquisitions, from small business loans to multi-tranche project financing, we work with you to ensure your legal needs are met. More than that, we take the time to understand your business fully so that every transaction is legally relevant and commercially beneficial to you.
Administrative
Business Registration
Contract
Due Diligence
Employer
Franchising
Investment
International
Legal Document
Licensing
Merger & Acquisition
New Business Formation
Office Solutions
Venture Capital
Bankruptcy & Debt
If your business runs into financial trouble or you are a creditor holding a debt in default, GPS Legal has the knowledge, credentials and skill to navigate matters of bankruptcy, reorganization and debt collection
Bankruptcy
Debt & Collection
Creditor
Consumer Rights
Sometimes disputes cannot be avoided, but this does not mean that they must be contentious. Beneficial dispute resolution can be attained with the right support. GPS Legal dispute resolution experts can help you navigate this process, advocating for your best interests while resolving disagreements.
Civil Litigation
Consumer Protection
Professional Malpractice
Employment & Labor
GPS Legal understands the intricacies of Thai employment law and how it relates to foreign employers and employees alike. Whether an employer or an employee, we can assist you through hiring and on-boarding, and we can advocate for you through termination and disputes.
Employment Rights
Hiring & Firing
Job Discrimination
Labor Law
Retirement
Sexual Harassment
Social Security
Wage & Hour
Wrongful Termination
Family
Personal and family life events may sometimes require legal advice and may often accompanied by stress, confusion, and conflicting emotions. Let us help you through these challenges while making sure that your interests are protected.
Adoption
Child Abuse
Child Custody
Child Support
Child Visitation
Collaborative Law
Divorce & Separation
Domestic Violence
Father's Rights
Marriage
Same Sex & LGBT
Immigration
Living and working in Thailand? GPS Legal understands the intricacies and often obscure rules and regulations of working with Immigration and the Labour Department.

Wanting to emigrate to the US or Europe? Our team at GPS Legal has over 10 years experience and knows the system inside and out. Have you been denied a visa? Getting approval and waivers for difficult cases is our speciality.
Business Visa
Citizenship
Dependent Visa
Permanent Residency
Retirement Visa
Work Permit
Intellectual Property
You have spent a lot of time and money developing and refining your brand, product, service, or technology or incubating and nurturing your employees to do so. It's appropriate and responsible that you protect your intellectual property and make sure that you are suitably compensated for its use. GPS Legal can help you through the steps to guarantee your intellectual property is safeguarded.
Real Estate
Relied on by developers, individual owners, lenders, and private and corporate investors, clients trust GPS Legal to manage the intricacies of their real estate transactions and disputes, integrating legal and commercial knowledge to provide counsel that translates into successful outcomes. For peace of mind in real estate matters, we can help.
Commercial Real Estate
Housing, Construction & Development
Foreclosure
Land Use & Zoning
Landlord & Tenant
Mortgage
Lawsuits & Disputes
Sometimes disputes cannot be avoided, but this does not mean that they must be contentious. Beneficial dispute resolution can be attained with the right support. GPS Legal dispute resolution experts can help you navigate this process, advocating for your best interests while resolving disagreements.
ADR Mediation & Arbitration
Appeal
Class Action
Litigation
Elder Law
GPS Legal knows how to protect your family as well as your assets. Appropriate estate planning and execution can be complex, but our experienced attorney's help you through this process so that you can be secure about the future.
Estate Planning
Guardianship
Probate
Trusts
Will & Testament
Our Partners and Associates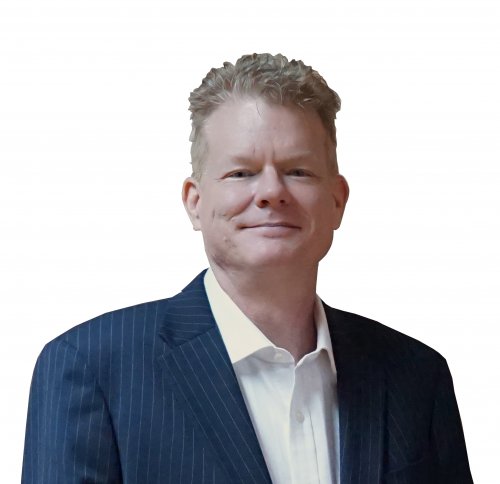 Lawrence Chaney
Managing Partner / Founder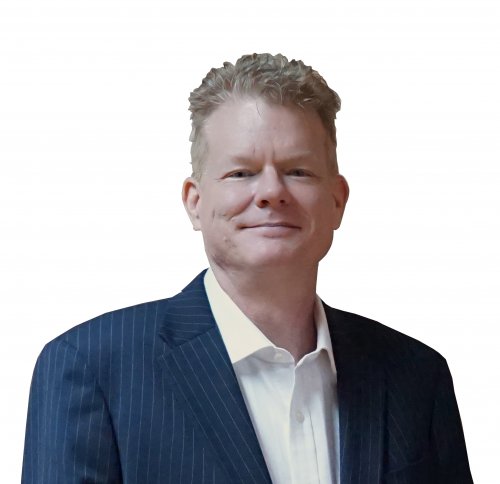 Lawrence Chaney
Managing Partner / Founder
Lawrence's practice expertise includes corporate and commercial, family and estate planning, and assisting entrepreneurs grow their businesses:
business start-up planning
foreign direct investment
contract drafting
business structuring
corporate governance
acquisitions and dispositions
estate planning
family law
As Managing Partner of GPS Legal, Lawrence drives firm strategy, growth, and culture. Under his leadership, the firm has enjoyed continuous expansion and gained a well-regarded reputation amongst its clients since its founding in 2014. His emphasis is on a "New Law" business model that emphasizes multi-faceted legal practitioners, exceedingly dedicated client servicing, alternative fee structures and the use of today's available technology, resulting in a highly effective legal team, efficient representation and long-lasting client relationships.
Prior to founding GPS, Lawrence was a Partner at a leading, mid-size Thai law firm in Bangkok, where he was tasked with creating and growing the firm's commercial practice and being the firm's "closer". Previously, he pursued his interests as a business entrepreneur, including as Managing Director/Co-owner of a highly impactful, regional live-event design and production house, as well as holding senior management positions in the commercial interior products and services industry. Throughout his 30-year career, Lawrence has also gained extensive cross-border experience across numerous countries in Asia, including China, Hong Kong, Singapore, and Thailand. This hands-on familiarity as a businessman allows Lawrence to advise his firm's clients from a position of practical know-how and not just theory.
Lawrence currently sits on the Board of Directors of several privately held Thai companies, serves as a founding board member and current VP of ProSeed Asia, a Thailand based business network accelerator, and has served several terms as President and Vice President of the Inspire Chapter of BNI Thailand.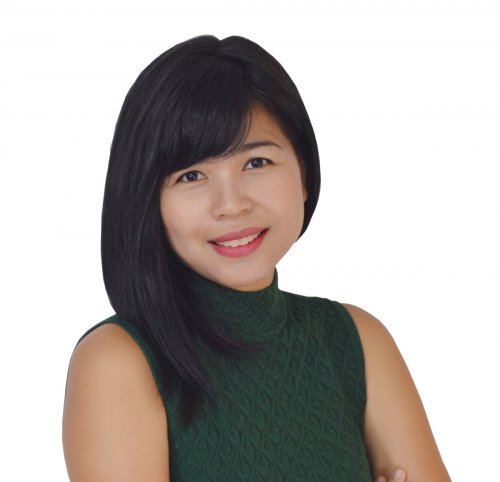 Pattaraporn (Pum) Chamnankit
Senior Associate / Co-founder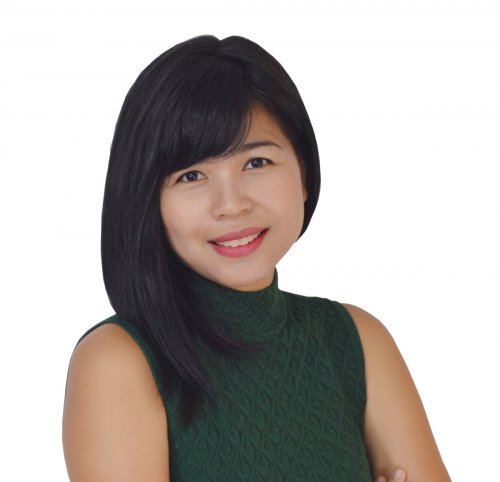 Pattaraporn (Pum) Chamnankit
Senior Associate / Co-founder
Ms. Pattaraporn ("Pum") Chamnankit is a top-ranked graduate of Assumption University, Bangkok, Thailand where she obtained a Bachelor of Law (LLB) in 2012. She also holds an MBA from Ramkamhaeng University.
Pum represents both private and corporate clients in relation to business startup, registration and licensing, corporate governance, private and commercial real estate transactions, labor, and immigration issues, BOI and Foreign Business Act companies. She has advised on several transactions in relation to corporate restructuring for regional SME's and liquidation for publicly listed, global multinationals. She has successfully represented clients as lead attorney in various family matters, including adoption, divorce, and custody disputes. Her international background and expertise give her a global perspective and an ability to work effectively within a multi-cultural environment.
Pattaraporn is a licensed attorney and a member of Bar Association of Thailand.