About Us:
LAFS Legal, situated in the heart of Bangkok, stands as a distinguished boutique law firm that epitomizes dedication and precision. We are unwavering in our commitment to offer meticulously crafted, efficient, and competitively priced legal solutions tailored specifically to the unique needs of businesses and international expatriates residing in Thailand.
Our genesis was rooted in the ambition to not just be another law firm in Bangkok but to set a gold standard for comprehensive legal assistance. Rather than following the conventional route, we have curated an approach that merges traditional values with modern techniques, ensuring that every transactional detail, legal procedure, and dispute resolution is overseen with unmatched expertise and insight.
The backbone of LAFS Legal is our ensemble of professionals. Each member boasts an illustrious career marked by decades of hands-on experience. Collectively, we offer unparalleled advice on a wide array of areas: from domestic to international private transactions, nuanced property and conveyancing operations, forward-thinking estate planning, to adept litigation strategies, and meticulous contract drafting and negotiations. With LAFS Legal, you're not just gaining a legal partner; you're aligning with a team that brings global perspectives and local insights to every challenge.
About Lafs Legal
Founded in 2022
10 people in their team
Reveal phone
Website
---
Practice areas
Real Estate
Business
Lawsuits & Disputes
Family
Employment & Labor
Immigration
Elder Law
---
Languages spoken
---
Social media
---
Practice areas
Real Estate
In Thailand's vibrant real estate landscape, having an astute legal partner can be the difference between a seamless transaction and a complicated ordeal. At LAFS Legal, our expertise in Thai real estate law ensures that our clients are always a step ahead, benefiting from informed decisions and meticulous legal oversight.
Our Real Estate Law Services
Property Due Diligence: Ensuring the legitimacy and viability of a property is paramount. Our rigorous due diligence process investigates titles, encumbrances, and any potential concerns, offering clients a clear picture before any commitment.
Real Estate Contract: Drafting and Reviewing: A well-constructed contract is the bedrock of any real estate transaction. We excel in both drafting bespoke contracts tailored to specific needs and critically reviewing existing ones to ensure our client's interests are safeguarded.
Escrow Service for Property Transactions: In the interests of security and neutrality, our escrow services act as a trusted intermediary, ensuring funds and documents are exchanged smoothly and as per the agreed terms.
Property Conveyancing: From initial negotiations to final transfer, our comprehensive conveyancing services oversee the end-to-end process of property ownership transition, always ensuring compliance with Thai legal standards.
Power of Attorney: Whether you're abroad or need representation in property matters, our Power of Attorney services ensure that your interests are represented and decisions are executed as per your wishes.
Thai Notary and Translation: The importance of accurate documentation in real estate cannot be overstated. Our notarization services guarantee the authenticity of documents, and our translations ensure clarity and legal compliance.
With us by your side, navigating Thailand's real estate terrain becomes an experience marked by assurance, clarity, and success.
Real Estate Contracts and Negotiations
Commercial Real Estate
Real Estate Due Diligence
Housing, Construction & Development
Land Use & Zoning
Landlord & Tenant
Mortgage
Brokerage
Business
We offer a comprehensive array of services tailored to the modern business landscape. With our deep-rooted expertise and keen understanding of the commercial world, we provide actionable legal solutions to a myriad of business challenges. Delving deeper into our key practice areas:
Business Registration: Embarking on a new business journey requires adherence to regulatory norms. Our team ensures a seamless business registration process, guiding clients through every step, from paperwork to understanding the statutory obligations.
Contract Due Diligence: A contract's integrity can make or break a business deal. We undertake meticulous due diligence, reviewing each clause and provision to ensure our client's interests are robustly safeguarded and potential risks mitigated.
Employer Legal Document: In the ever-evolving realm of employment laws, we assist organizations in drafting, reviewing, and updating essential employer documents. From employment contracts to HR policies, we ensure they remain compliant and reflect best practices.
New Business Formation: Beyond mere registration, the formation of a new business encompasses various legal considerations. Our holistic approach ensures that the foundation of your business is solid, whether it's choosing the right entity type, drafting foundational documents, or strategizing for growth.
Office Solutions: In today's dynamic business environment, having the right office solutions is imperative. Our legal counsel extends to lease negotiations, workplace compliance, and other office-related legal matters, ensuring a conducive and compliant working environment.
We are not just your legal consultants; we're an integral part of your business journey. As you innovate and evolve, we're here to provide the legal scaffolding that supports and propels your growth."
Business Registration
Contract
Due Diligence
Employer
Legal Document
New Business Formation
Office Solutions
Lawsuits & Disputes
Our expertise extends across the multifaceted landscape of dispute resolution and litigation. Our dedication lies in not just advocating for our clients, but also in crafting strategic solutions tailored to the unique intricacies of each case. A deeper dive into our core practice areas reveals:
ADR (Alternative Dispute Resolution): Recognizing that court trials may not always be the most efficient or effective solution, we are proficient in ADR techniques. Our goal is to facilitate resolutions in a more collaborative and less adversarial environment, saving time, and costs, and preserving relationships.
Mediation: As neutral mediators, we champion a process that empowers parties to find common ground and reach mutually beneficial resolutions. Our seasoned mediators guide discussions, helping parties communicate effectively, and navigate the underlying issues of their dispute.
Arbitration: When arbitration is the chosen or mandated route, our arbitrators and advocates bring forth a combination of legal acumen and industry-specific knowledge. We manage arbitration processes from start to finish, ensuring a fair and equitable resolution.
Appeal Litigation: The journey of a case doesn't always end at the trial court. Our skilled litigators adeptly navigate the appellate process, critically analyzing trial records, and crafting compelling arguments to present before appellate courts.
We believe in the power of strategic advocacy and nuanced negotiation. Whether it's facilitating alternative dispute resolutions or arguing appeals, we're committed to representing your interests with vigor and precision.
ADR Mediation & Arbitration
Appeal
Litigation
Family
We deeply understand the sensitive nature of family and matrimonial disputes and concerns, especially within the cultural and legal contexts of Thailand. Our commitment is to offer compassionate, discrete, and effective legal services that prioritize the well-being of our clients and their families. A closer look at our core family and matrimonial law practice areas:
Prenuptial Agreement and the Registration of Marriage: We assist couples in crafting clear and legally sound prenuptial agreements that safeguard individual interests and ensure clarity of assets. Additionally, our expertise extends to guiding clients through the nuances of marriage registration in Thailand.
Divorce by Consent or Application to the Court for Divorce: Whether it's a mutual agreement or a contested divorce, we offer comprehensive legal counsel, navigating the complexities of divorce procedures, and ensuring our clients' rights are robustly protected.
Custodianship and Parental Power: The well-being of children remains our utmost priority. We provide guidance on custodial rights, responsibilities, and arrangements, striving for solutions that serve the child's best interests.
Alimony and Maintenance: Financial matters post-divorce can be intricate. We meticulously handle issues related to alimony and maintenance, ensuring fair and equitable financial arrangements for both parties.
Juvenile and Family Court Case: Our seasoned team adeptly manages cases within the Juvenile and Family Court, understanding its distinct processes and ensuring that the rights and interests of all involved, especially children, are upheld.
Thai Notary and Translation: Recognizing the importance of authentic documentation and clear communication, we offer notarization services for official documents and provide accurate translations, ensuring they align with Thai legal standards.
We approach family and matrimonial law with empathy, precision, and unwavering dedication. As you navigate these deeply personal legal terrains, trust us to stand by your side with guidance and support.
Divorce & Separation
Marriage
Child Custody
Employment & Labor
Our commitment to employment law stems from our profound grasp of the ever-evolving labor environment in Thailand. We recognize the unique challenges faced by both employers and employees, and we commit to offering solutions rooted in fairness, compliance, and mutual respect. A detailed overview of our employment law practice areas:
Employment Agreement: We draft, review, and advise on employment contracts that are in full alignment with Thailand's legal stipulations, ensuring that they reflect the best interests of both employers and employees.
Freelance Agreement: Recognizing the growing gig economy, we provide expertise on freelance contracts, ensuring they are robust and clear, and provide protection to both parties involved.
Work Rules and Regulations: We assist organizations in formulating and reviewing workplace rules and regulations, ensuring they foster a productive work environment while remaining compliant with Thai labor laws.
Labor Law and Unfair Termination: Our team offers guidance and representation in matters related to labor rights and disputes, particularly unfair terminations. We aim for resolutions that uphold the dignity and rights of all parties involved.
Social Security: We provide counsel on Thailand's social security system, ensuring both employers and employees understand their respective obligations and rights, and benefit optimally from the provisions available.
Thai Notary and Translation: Navigating the legal terrain requires precise documentation and understanding. We offer impeccable notarization services and ensure that all translations are accurate and resonate with Thai legal standards.
We approach employment law in Thailand with a blend of keen legal acumen and an understanding of workplace dynamics. Whether you're an employer striving for compliance or an employee seeking fair representation, trust in our expertise to guide you effectively.
Hiring & Firing
Wage & Hour
Social Security
Wrongful Termination
Labor Law
Immigration
Our Expertise
In the intricate realm of immigration law, clarity, precision, and timely action are paramount. We pride ourselves on mastering these very elements. Drawing from our rich experience and in-depth knowledge of Thailand's regulatory environment, we offer solutions tailored for a diverse clientele, be it individuals seeking to make Thailand their home or businesses aiming to expand their footprint in the region.
Company Formation: From the initial steps of incorporation to regular maintenance, we offer comprehensive guidance to ensure smooth business establishment and continuity in Thailand.
Foreign Business License, BOI, Amity Treaty: We facilitate the acquisition of necessary licenses for foreign businesses and provide expert counsel on Board of Investment (BOI) privileges and the benefits of the Amity Treaty.
Thai Visas: Our proficiency covers the full spectrum of Thai visas, be it for business purposes, retirement, marital reasons, or Long Term Residence (LTR) needs.
Permanent Residence: We simplify the complex procedure of acquiring permanent residency in Thailand, assisting at every juncture to ensure a successful application.
Work Permit Applications: Our team is adept at providing valuable insights and handling the intricacies involved in securing work permits for foreign nationals.
Commercial Contract: Beyond immigration, we assist in drafting, reviewing, and negotiating commercial contracts, ensuring they align with both local and international standards.
Every immigration challenge becomes an opportunity for us to demonstrate our unparalleled expertise and unwavering commitment to our clients.
Business Visa
Permanent Residency
Retirement Visa
Work Permit
Elder Law
Ensuring a seamless transition of assets and safeguarding one's legacy requires foresight, intricate planning, and a deep understanding of local legal nuances. At LAFS Legal, we bring to the fore our expertise in succession and estate planning within the Thai legal framework, assisting individuals and families in making informed decisions for the future.
Our Services in Succession and Estate Planning
Thai Last Will and Testament: Crafting a clear and legally sound will is of utmost importance. We assist in the meticulous drafting, review, and execution of last wills in accordance with Thai laws.
Living Will: Life's unpredictability necessitates having a living will in place. We provide guidance on documenting one's wishes regarding medical decisions, ensuring they are respected and upheld.
Estate Planning: Our comprehensive estate planning services ensure optimal asset distribution, tax considerations, and overall management, tailored to each client's unique situation and wishes.
File a Motion to the Thai Court: Whether it's for probate, contestation, or any other estate-related matter, our adept team manages the intricacies of presenting motions to the Thai court system.
Distribution of the Estate: We facilitate the smooth and fair distribution of estates, overseeing the entire process and ensuring compliance with the decedent's wishes and Thai legal standards.
Thai Notary and Translation: Precision in documentation and communication is vital. We offer notarization services and ensure that translations if required, are accurate and adhere to Thai legal benchmarks.
We approach succession and estate planning with compassion, diligence, and a commitment to preserving and honoring your legacy in Thailand."
Estate Planning
Probate
Trusts
Will & Testament
Our Partners and Associates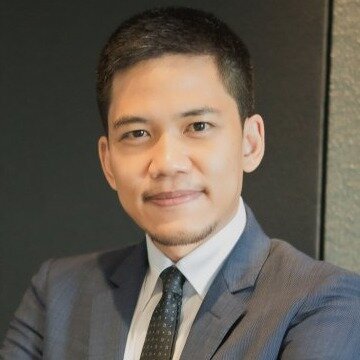 Sirichot Chaiyachot
Lawyer and Co-Founder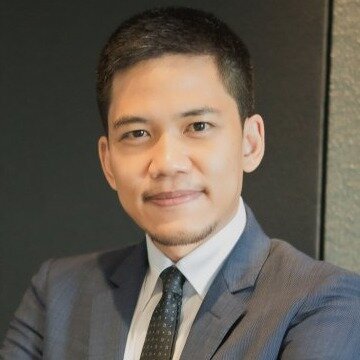 Sirichot Chaiyachot
Lawyer and Co-Founder
As an accomplished attorney and notarial services expert, Sirichot Chaiyachot brings over 14 years of rich legal experience to the table. Throughout his distinguished career, he has been the guiding force for a diverse clientele, ranging from corporations to individuals, both local and expatriate. With in-depth knowledge and a meticulous approach, he consistently delivers exemplary results, earning a reputation as a trusted ally in legal realms.
What truly distinguishes Sirichot is his commitment to transparent, honest, and direct communication. He upholds the belief that loyalty forms the cornerstone of all relationships. This ethos is evident in every interaction, going beyond mere professional dealings to ensure the best possible outcome with integrity and clarity. Clients appreciate this unwavering promise at LAFS Legal, fostering a bond of trust that has been instrumental in the firm's growth and success.
As a Co-Founder of LAFS Legal, he takes immense pride in the firm's legacy and is dedicated to upholding the high standards it represents, ensuring clients always experience the par excellence service they merit.
Case results
Property Due Diligence, Real Estate Contract: Drafting and Reviewing, Escrow Service for Property Transactions, and Property Conveyancing
Real Estate Due Diligence
Property Due Diligence, Real Estate Contract: Drafting and Reviewing, Escrow Service for Property Transactions, and Property Conveyancing
Real Estate Due Diligence
Our property specialists, and, in particular, the co-founder of our firm, Sirichot Chaiyachot, have many years of practical experience in dealing with such issues and the necessary expertise to guide a transaction to a successful conclusion from beginning to end.
Thai Last Will and Testament, Living Will, Estate Planning, File a motion to the Thai court, and Distribution of the Estate
Will & Testament
Thai Last Will and Testament, Living Will, Estate Planning, File a motion to the Thai court, and Distribution of the Estate
Will & Testament
Our lawyers have years of practical experience in dealing with precisely these kinds of issues and providing clients with expert advice and guidance. Please contact the LAFS property practice if you need assistance with any of the following:
Estate planning or the draft and execution of wills in accordance with Thai law

Assistance with the estate of a relative who has passed away in Thailand

Applying to the Thai court for the appointment of an administrator or executor (a process sometimes referred to as a grant of letters or probate in foreign jurisdictions)

The conduct of those applications, including the preparation of an applicant to give evidence at any hearing

Contested wills or challenges to the administration or distribution of an estate

Assistance in dealing with banks, the land office, or other institutions during the distribution of an estate

The preparation of estate accounts and the practicalities of the distribution of an estate to beneficiaries
Advice on inheritance tax issues or any other tax issues related to the distribution of an estate and the transfer of proceeds outside Thailand.
Civil Litigation, Meditation, Dispute Resolution, and Arbitration
Litigation
Civil Litigation, Meditation, Dispute Resolution, and Arbitration
Litigation
Our dispute resolution team has significant experience in the conduct of complex and high-value domestic and international arbitration proceedings. In addition, our team contains legal professionals and qualified lawyers from foreign jurisdictions who are not only experts in the conduct of cross-border disputes but have conducted some of the most high-profile international arbitration in recent years and understand the unique challenges in this highly specialized area.
Prenuptial Agreement and the Registration of Marriage, Divorce by Consent or Application to the Court for Divorce, and Juvenile and Family Court Case
Family
Prenuptial Agreement and the Registration of Marriage, Divorce by Consent or Application to the Court for Divorce, and Juvenile and Family Court Case
Family
The family law space in Thailand can be difficult and challenging to navigate, particularly where there are foreign nationals involved, and issues may extend to multiple jurisdictions.
We have a great deal of experience in providing strategic advice to clients in an international context. Please contact the LAFS family practice if you need assistance with any of the following:
Getting married in Thailand, including assistance with the necessary documentation if you are a foreign national
The draft, execution, and registration of pre-nuptial agreements, including advice on enforceability in Thai law and potential issues with enforceability in other jurisdictions
Divorce, asset division, and child custody and visitation issues, including (in conjunction with foreign counsel) providing advice on the advantages and disadvantages of issuing proceedings in different jurisdictions in any particular circumstances
Private investigation in relation to divorce issues and evidence gathering.