Smart Legal Solutions Co., Ltd. is a Thai law firm located in the heart of Bangkok and formed by an expert team of lawyers with extensive knowledge of the Thai legal system.
Since one of the main concerns of foreign investors is the adoption of appropriate legal measures to maintain full control over their investment, we advise our clients accordingly on the best solutions to conduct their business project in Thailand.
We are a law firm of recognized prestige in Thailand, and we collaborate with several European organizations and embassies assisting on the protection of foreign investment in Thailand.
Main areas of practice:
Company registration and investment
Business license: Import, FDA. Factory, Restaurant license etc.
Visa and Work Permit
Commercial and Contracts
Intellectual Property
Tax and Accounting
Real Estate
Dispute resolution
We will be glad to assist you in any legal issue in Thailand. Contact us:
Phone: +66 8609 45003
Email: info@smartlegalth.com
Web: www.smartlegalth.com

Founded in 2016
9 people in their team
---
Practice areas
Business
Employment & Labor
Immigration
Intellectual Property
Real Estate
Lawsuits & Disputes
Criminal Defense
Elder Law
Family
Bankruptcy & Debt
---
Languages spoken
---
Social media
Practice areas
Business
Accounting & Auditing
Administrative
Business Registration
Contract
Due Diligence
Employer
International
Legal Document
Licensing
Merger & Acquisition
New Business Formation
Office Solutions
Tax
One Stop Legal Services:
We are a leading law firm assisting companies to operate their businesses in Thailand taking the appropriate legal measures to maintain the full control over their investment.
Company Registration
Limited Company
BOI company
US Amity Treaty
Representative Office
Business License
Import/Export License
FDA License
Factory License
Restaurant License
Alcohol License
TAT Tourism License
Hotel License
Construction License
Contracts
Employment agreement
Supplier agreement
Franchise agreement
Contract enforcement

Employment & Labor
Employment Rights
Hiring & Firing
Labor Law
Retirement
Wage & Hour
Wrongful Termination
At Smart Legal Solutions we are experts assisting employers and employees to protect their rights in accordance with the provisions of the Thai Labor Law, including preparing solid labor agreements enforceable under Thai law, providing strategic legal advice etc.
We are also experts representing our clients in a wide array of Labor Disputes in Thailand, as:
Enforcement of employment agreement terms
Termination of employment
Wrongful dismissal
Dismissal without cause
Out-of-court negotiations etc.
Immigration
Business Visa
Retirement Visa
Work Permit
Smart Legal Solutions is a leading visa service firm for Thailand offering a wide range of professional immigration services:
Visa & Work Permit
Visa application
- Business visa
- Retirement visa
- Marriage visa
Work Permit
Intellectual Property
Copyright
Patent
Trademark
We are experts assisting clients in managing and protecting their IP rights in Thailand in a wide range of cases.
Trademark Search
Trademark Application
Patent Application
Copyright
At Smart Legal Solutions, in addition of filing trademark or patent applications to protect the client's IP rights, we also provide expert IP services by assisting clients to manage their IP assets in Thailand efficiently (trademarks, patents, designs, copyrights, trade secrets, etc.) to prevent its unauthorized use by third parties, and to gain a strategic advantage over their competitors:
Identify the client's IP assets in Thailand and prioritize their importance based on the assets likely to generate most incomes.
Evaluate the expected life-span of the client's IP assets to determine what priority to assign to them according with the business plan of the company.
Implement suitable IP strategies for the client's business: to obtain exclusive rights protection; to gain significant competitive advantage over their competitors depending if the purpose of the IP owner is primarily to sell, license or franchise its IP assets etc.
Draft & Negotiate the terms of IP license agreements between IP owners and third parties to grant a license for exploiting the IP rights in Thailand.
Real Estate
Commercial Real Estate
Housing, Construction & Development
Landlord & Tenant
Mortgage
We are a experts assisting clients to protect their investment in Thailand in a wide array of legal cases including Real Estate. Please find attached our fee for Due Diligence report of the property, Sale And Purchase Agreement and Property Registration in Thailand.
Due Diligence of the Property
Before purchasing a property in Thailand its highly advisable to conduct a due diligence about the status of the property in question to ensure that its ready to be transferred and free and clear of any encumbrances. Our firm provides accurate due diligence reports in English, including the following info:
Size of the property
Exact address and location of the property
Legal information of the current property owner.
If there is a third person allowed to occupy the land (besides the owner)
If there is any mortgage under the property
Official appraisal value of the property.
Sale and Purchase Agreement
We are experts drafting enforceable Sale And Purchase Agreements to grant the best protection to the client concerning the purchase or sale of a property in Thailand in compliance of Thai Property Laws.
Property Registration
Our lawyers will assist to register efficiently the transfer of the property at the Land Department in Thailand.
Lawsuits & Disputes
ADR Mediation & Arbitration
Class Action
Litigation
Smart Legal Solutions is a Thai law firm specialized on dispute resolution in Thailand.
Our firm is formed by an expert team of litigation lawyers with plenty experience in a wide array of legal disputes in compliance with the Thai Civil and Criminal Law:
Criminal Law: Fraud, Criminal Negligence, Money Laundering.
Civil and Commercial Law: Breach of Contract, Debt Collection, Property Disputes, Shareholders dispute & Business litigation
Labor Dispute: Enforcement of employment agreement terms, Termination of employment, Wrongful dismissal, Dismissal without cause etc.
Strategic advice
Out-of-court negotiations
Additional services for the protection of foreign investment in Thailand:
Corporate due diligence investigation and Contract enforcement
Before entering into a business relationship with a Thai company, it is highly recommended to conduct a preliminary research on the company in question. At Smart Legal Solutions we provide clear corporate reports in English within 5 business days to verify if the company in question is a legitimate company that can comply with the terms of the agreement. Our reports include the following corporate information about the company in question:
Current status of the company to ensure that the company is registered with the Thai Ministry of Commerce and operational.
Date of company registration and current company address.
Commercial objectives of the company to confirm that the company has legal capacity to carry out the requested commercial activity.
Name of the current directors of the company with authorized binding signature. It should be noted that if the contract is signed by a person other than the one listed in the Ministry of Commerce, the company will not be responsible of breaching the contract in the event of a legal dispute.
Information on the company's registered capital and the balance of assets and losses for the previous year. We will confirm that the company has sufficient assets to meet the payments as per the contract.
Foreign persons or companies may enter into contracts and establish contractual relationships with Thai nationals. The place where the obligations of the contract are to be discharged may be the country of residence of any such foreigner, and the employees of the parties carrying out the obligations may be mainly non-Thais who do not reside in Thailand.
In order for an agreement to be clearly binding and enforceable, it is necessary to ensure that it is signed by the correct combination of duly authorized representatives, with the company's seal where required.
Written contracts will generally be enforced in Thai courts using similar principles to those that exist in western countries. The Thai Courts of Justice are classified into three levels consisting of Courts of First Instance, Courts of Appeal and the Supreme Court.
Foreign investors that enter into Thailand-related investment transactions should consider using Thai courts as their venue for resolving disputes. Foreign judgments are not enforceable in the Kingdom, so a plaintiff would have to initiate a new lawsuit in Thailand to pursue a defendant's Thai assets or otherwise enforce a contract.
However, foreign arbitral awards are enforceable in Thailand, as Thailand is a signatory to the Convention on the Recognition and Enforcement of Foreign Arbitral Awards.
Criminal Defense
Criminal Litigation
At Smart Legal Solutions, we are experts on criminal defense and dispute resolution in Thailand. Our firm is formed by an expert team of litigation lawyers with plenty experience in a wide array of criminal cases and punishable offences under Thailand's Penal Code:
Financial crimes
Fraud
Debt collection
Identity fraud
Property fraud
Extortion
Elder Law
Will & Testament
Smart Legal Solutions provides legal services for advice and drafting a Will in Thailand according with the local regulations to ensure that your Will can be executed in the future without any obstacle.
The Will shall specify in details your assets in Thailand, such as property, bank accounts, vehicle, and personal items. Typically upon the death of a foreigner in Thailand, the government officer will ask the family for a copy of a Will or they will seek the deceased person's lawyer for this document.
We recommend a separate Will for your assets in Thailand, because a a Will drafted in your home country to cover assets in Thailand may be problematic as documentations will need to be translated, notarized and approved by a government body.
We may assist you to prepare your Last Will both in English and Thai language and resolve any doubt that you may have about succession in Thailand.
Family
Marriage
Prenuptial Agreement
Before register a marriage in Thailand it's advisable to protect your assets through a Prenuptial Agreement. According with the Thai law, the Prenuptial Agreement must be done in writing, signed by both parties and registered in the marriage registers together with the registration of the marriage.
The Prenuptial Agreement typically lists all of the property each person owns. Everything that is owned before the marriage remains personal property during the marriage under Thai matrimonial laws. The first benefit of a prenuptial agreement in Thailand lies in simple proof in case of a possible divorce and could prevent disputes over property.
However, through a written prenuptial agreement both parties can specify in advance the list of assets which each party owns before marriage to prevent unnecessary arguments over ownership of certain items in case the marriage is later dissolved.
Marriage Registration
Marriage registration is the act of formally recording the union into the Registry of the country. It is registration which marks the start of a legal marriage in Thailand.
In Thailand it is legal for foreigners to marry either Thai citizens or other foreign nationals. The process is generally fairly straightforward.
Couples who wish to marry should have the following eligibility to get married in Thailand:
Either of them should not be less than 17 years of age or should be in marriageable age in accordance to the law enforced from your home country. The Court may, in case of having appropriate reason, allow them to marry before attaining such age.
Either of them should not be an insane person or adjudged incompetent.
Both of them should not be in blood relations in the direct ascendant or descendant line, or brother or sister of full or half blood i.e. should no be with in the prohibited degrees of relationship.
Both of them should not have the same adoptive parents.
Either of them should not have a spouse at the time of marriage. If woman whose husband died or whose marriage has become terminated, the marriage can only take place after expiry of 310 days from such death or termination of marriage.
We may assist you to register your marriage in Thailand in accordance with the Thai local regulations.
Bankruptcy & Debt
Debt & Collection
At Smart Legal Solutions, we assist foreign and local creditors to collect their due amounts in an efficient and cost saving manner.
We are experts collecting debts based on international and local disputes in compliance with the local regulations in a wide array of legal cases:
Criminal Law: Fraud cases, Criminal Negligence.
Civil and Commercial Law: Breach of Contract, Property Disputes, Shareholders dispute & Business litigation.
Strategic advice
Out-of-court negotiations
Our Associates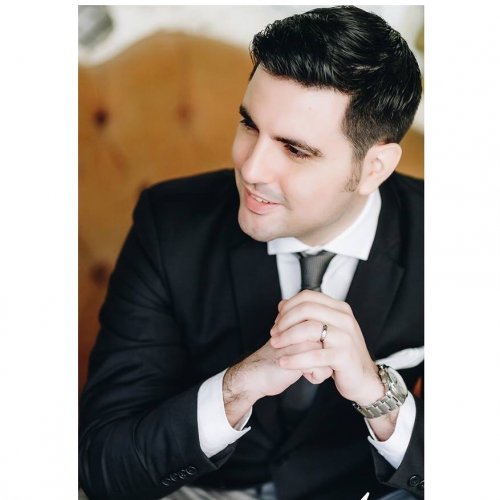 Mr. Julio Pingarrón
Founder
Smart Legal Solutions provided me an excellent service on a few legal issues. They have very good foreign and Thai lawyers. Fluent English speakers and good professionals.
Michael Foster: Great firm! I registered my company in Thailand using the services of Smart Legal Solutions. They have been helping me with all my legal issues in Thailand. I know that my business in Thailand is safe with them.