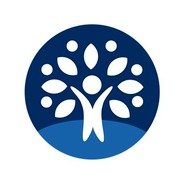 Yuen Law LLC
Yuen Law LLC is an award winning law firm that was named "Boutique Private Client Law Firm" in 2016, "Client's Choice for Boutique Private Client Choice" and "Fast Emerging Law Firm" in 2015.
We provide a full range of legal services and specialise in providing sound, practical and cost-effective legal advice on commercial, corporate, intellectual property, and private client matters.
We are experienced in cross border and overseas transactions and have a robust network of strategic alliances throughout the world.
At the heart of the practice lies the conviction that upholding the highest ideals of the legal profession necessarily means a practice founded on the principles of arete, integrity, and professionalism. These are tenets that guide our practice as we focus on delivering prompt, accurate, and practical legal advice and services. By adopting a keen understanding and sense of our clients, we seek to actively partner with each client to meet their unique legal needs.
Founded in 2012
25 people in their team
---
Offices
Practice areas
Business
Accidents & Injuries
Family
Languages spoken
Not sure how to proceed?
Let us find the right lawyers for you