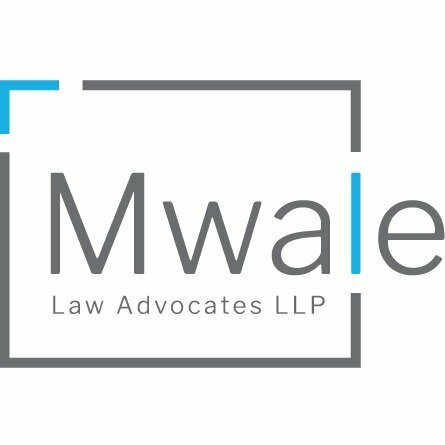 About Us
Mwale & Co. Advocates is a hallmark of legal distinction in Kenya. With a rich heritage in offering specialized services in numerous legal realms including Corporate and Commercial Law, Banking Law, Capital Markets Law, Intellectual Property Law, Telecommunications Law, Internet and Technology Law, Energy Law, Environmental Law, Insurance Law, Regulatory and Tax Law, and Property & Conveyancing Law.
At the heart of our practice is an unwavering dedication to serving our clients with the utmost precision and attention. We channel our expertise to provide consistent, potent legal guidance and representation, characterized by a sophisticated yet grounded approach. We place great value on promptness in our responses and actions, always anchored by a firm commitment to integrity. The confluence of business acumen and solution-oriented strategies within our team translates to reliable and exemplary client service that fosters enduring relationships across a spectrum of industries. Our fervor and collective experience are the driving forces that consistently yield results that not only meet but exceed expectations. Our firm embodies the epitome of quality, agility, and dedicated representation that every client rightfully warrants.
Our client portfolio is as diverse as it is prestigious, encompassing multinational corporations, private equity firms, financial institutions, government bodies, institutional investors, and individuals of significant net worth. They all find solace in the confidentiality and professionalism that is the hallmark of Mwale & Co. Advocates.
Our proficient team is spearheaded by two distinguished partners, both of whom are recognized Advocates of the High Court of Kenya. Complementing their efforts are five adept staff members who bolster our professional offerings through meticulous legal research, efficient court process services, para-legal assistance, and administrative support. Our expansive expertise spans a myriad of legal and business domains, equipping us to facilitate a diverse array of transactions on both local and international scales with finesse in both legal and business intricacies. Our approach is characterized by lean, focused teams, which guarantees personalized attention without the fear of your case being relegated to unfamiliar hands or turned into a learning exercise. We are situated at the heart of innovation and connectivity at the Internet Business Centre, Ground Floor, Plums Lane, off Ojijo Road, in the vibrant Parklands area of Nairobi.
About Mwale Law Advocates LLP
Founded in 2013
7 people in their team
Reveal phone
Website
---
Practice areas
Employment & Labor
Intellectual Property
Real Estate
Lawsuits & Disputes
Business
Family
Immigration
Media, Technology and Telecoms
Consumer Rights
Elder Law
Bankruptcy & Debt
Civil & Human Rights
Accidents & Injuries
Insurance
Criminal Defense
---
Languages spoken
English
French
Swahili
Kikuyu
---
Social media
---
Practice areas
Employment & Labor
Mwale & Co. Advocates stands as a reliable legal ally for both employers and employees navigating the complexities of the Industrial Court. We specialize in handling a wide array of employment disputes, providing robust representation that safeguards the interests of our clients. Our firm extends its expertise to corporate entities, offering guidance on varied facets of employment and labor law.
In addition to dispute resolution, we are well-versed in creating and refining essential documents such as employee contracts, consultancy agreements, and human resource policies. Our team also offers insightful advice on modern compensation strategies, including equity plans and stock options, which are becoming pivotal in today's corporate restructuring and investment scenarios. We are committed to equipping businesses with tailored compliance programs, coupled with educational seminars and training sessions to help minimize legal risks effectively. Trust our firm to bring a blend of innovation and expertise to your legal needs.
Hiring & Firing
Job Discrimination
Labor Law
Pension
Retirement
Sexual Harassment
Social Security
Wage & Hour
Wrongful Termination
Whistleblower & Qui Tam
Intellectual Property
In today's competitive marketplace, enhancing brand visibility stands as a fundamental pillar for business success. It's vital that products can be easily recognized and chosen by consumers, underscoring the critical nature of safeguarding Intellectual Property Rights (IPRs). The protection and smart commercialization of IPRs, through methods like licensing and distributorship agreements, can significantly bolster a business's commercial viability.
At our firm, we specialize in offering a plethora of services in the realms of IPR & ICT. This includes guiding you through the registration of trademarks, patents, and copyrights, as well as managing renewals and recording of assignments. Our team excels in drafting various agreements, handling IP audits, and managing brand equity effectively. We are equipped to litigate and prosecute IP matters robustly, safeguarding our clients from potential infringements and unfair competition. Leveraging our deep understanding of the markets our clients operate in, we devise strategies that prioritize cost-efficiency and effectiveness, tailoring our approach to meet your commercial needs seamlessly.
Copyright
Patent
Trademark
Real Estate
Our firm understands the vital role that property occupies in society, functioning as more than just a commodity, but as a cornerstone of growth and stability. We proudly offer an extensive suite of services pertaining to real property transactions, including the crafting and registration of various documents such as charges, mortgages, and leases. We are adept in handling processes like land transfers, subdivisions, and changes in user terms, ensuring seamless transitions and secure agreements.
Moreover, we excel in facilitating project finance transactions. We offer expert advice on various facets including project structuring, financing, and navigating governmental regulations. Our wealth of experience enables us to proficiently represent a diverse clientele including individuals, commercial banks, and project developers. We are well-equipped to navigate the complexities of project completion, tailoring strategies to meet each client's unique needs and expectations, from negotiating to documenting vital agreements. Trust in our expertise to provide solutions that are both comprehensive and client-focused.
Commercial Real Estate
Housing, Construction & Development
Foreclosure
Land Use & Zoning
Landlord & Tenant
Mortgage
Lawsuits & Disputes
We are your trusted partner for diverse legal counsel and representation. We are proficient in managing a variety of legal suits encompassing areas like commercial litigation, intellectual property rights infringement, and labor-related disputes, among others. Our expertise also extends to navigating judicial reviews, constitutional petitions, and succession matters.
Beyond litigation, we are dedicated to presenting clients with pragmatic and budget-friendly resolutions to their disputes. Our skilled advocates are adept at steering disputes before arbitral tribunals, and we actively promote the utilization of alternative dispute resolution mechanisms. We encourage our clients to explore options such as arbitration, mediation, negotiation, and conciliation, fostering an environment where disputes can be resolved amicably and effectively.
ADR Mediation & Arbitration
Appeal
Class Action
Litigation
Business
Our firm is a well-established authority in the field of corporate and commercial law in Kenya, boasting a rich heritage of expertise that spans a broad array of niches. We adeptly assist clients with establishing new business ventures, guiding them through processes such as company incorporation, registering business names, and forming limited liability partnerships. Additionally, we are adept at ensuring corporate regulatory compliance and crafting solid commercial agreements.
We are also your go-to resource for navigating complex corporate transactions with a strategic perspective. We are well-versed in facilitating mergers and acquisitions, overseeing cross-border transactions, and orchestrating successful takeovers. Our services extend to offering insightful advice on various facets of deal structuring, including due diligence, legal regulatory compliance, and the nuances of private equity and venture capital. Furthermore, we excel at handling matters pertaining to share distributions and transactions, as well as drafting shareholder agreements and other pivotal commercial contracts. Trust us to be your reliable partner, providing nuanced guidance every step of the way.
Administrative
Admiralty & Maritime
Agriculture
Antitrust
Aviation
Banking & Finance
Business Registration
Communications & Media Law
Contract
Due Diligence
Employer
Environment
Franchising
Gaming
Government Contract
Health Care
Investment
International
Legal Document
Licensing
Merger & Acquisition
New Business Formation
Office Solutions
Oil, Gas & Energy
Securities
Tax
Transportation
Venture Capital
Family
Our firm approaches clients' sensitive family matters with the requisite delicacy and understanding. Implementing a thoughtfully structured succession plan is beneficial as it safeguards family assets, prevents unnecessary tax burdens, and circumvents potential family conflicts and disorder in instances of death, incapacity, or retirement. We are proficient in offering wise legal counsel on an array of familial issues including, but not limited to, succession and estate planning, divorce proceedings, child adoption processes, and matters of child support and custody. We also specialize in trusts and the administration of estates, providing comprehensive guidance throughout each step.
Adoption
Child Custody
Child Support
Child Visitation
Divorce & Separation
Father's Rights
Marriage
Military Divorce
Immigration
At Mwale & Co. Advocates, we are your steadfast partners in navigating the complexities of immigration law in Kenya. Our seasoned team specializes in a myriad of services including visa and residency applications, work permits, and family reunifications, seamlessly blending legal expertise with a deep understanding of the nuanced Kenyan regulatory landscape.
We approach each case with tailored strategies and a proactive stance, ensuring a smooth and successful process. Our firm is synonymous with reliability, housing a team of experts dedicated to facilitating your journey with compassion, innovation, and unparalleled local knowledge.
Choose us for a journey marked by legal excellence and a personal touch, where your immigration aspirations transform into tangible realities.
Asylum
Business Visa
Citizenship
Dependent Visa
Permanent Residency
Retirement Visa
Work Permit
Media, Technology and Telecoms
In the swiftly evolving realms of Media, Technology, and Telecoms, Mwale & Co. Advocates stands as your trusted legal ally in Kenya. Our dynamic team, well-versed in the intricate landscapes of these sectors, is committed to offering astute legal advice and representation that navigates the intersections of innovation and regulation with finesse.
We amplify your venture's potential through expert guidance in licensing agreements, intellectual property protection, compliance, and navigating the digital space responsibly and effectively. Our approach is centered on forward-thinking strategies that safeguard your interests while fostering growth and innovation.
If you need legal solutions that resonate with the pace of the digital era where your ventures are nurtured through informed counsel and adept representation, we might be the right one for you.
Advertising and Marketing
Biotechnology
Cyber Law, Data Privacy and Data Protection
Fintech
Information Technology
Media and Entertainment
Outsourcing
Technology Transactions
Telecommunications and Broadcast
Consumer Rights
In a rapidly evolving market landscape, safeguarding consumer rights remains paramount. At Mwale & Co. Advocates, we stand firm in championing the rights of consumers, ensuring that they are protected against unfair and deceptive business practices. Our seasoned team specializes in representing individuals who have been adversely affected by product defects, misleading advertising, or unfair trade practices.
Our practice in Consumer Rights is extensive, encompassing a range of services from offering legal counsel to individuals seeking redress, to navigating complex litigation against corporations. We not only assist in mediating disputes but also advocate for policy changes that foster a more fair and transparent marketplace. By meticulously analyzing each case, we develop tailored strategies aimed at securing just compensation and fostering a business environment where consumer rights are upheld.
Civil Litigation
Consumer Protection
Elder Law
We handle our clients' sensitive family affairs with the utmost compassion and understanding they warrant. Establishing a judicious succession plan is essential, as it not only protects family assets but also prevents unnecessary disputes and conflicts during times of death, incapacitation, or retirement.
We are here to offer insightful legal guidance on a plethora of family-related issues. Our expertise encompasses succession and estate planning, navigating the complexities of divorce and separation, facilitating child adoption processes, and addressing matters pertaining to child support and custody. In addition, we specialize in the formulation of trusts and the diligent administration of estates, offering a holistic approach to managing delicate family matters with empathy and proficiency.
Estate Planning
Guardianship
Probate
Trusts
Will & Testament
Bankruptcy & Debt
We are dedicated to guiding individuals and businesses through financially challenging times with our expert debt management services in Kenya. Our team of seasoned professionals is adept at crafting personalized strategies that effectively mitigate debts, facilitate recovery, and foster financial stability.
We pride ourselves on offering solutions that are both practical and empathetic, understanding the intricacies and pressures that come with financial distress. Whether it's negotiating with creditors, restructuring debts, or providing insightful financial planning advice, we approach each case with confidentiality, diligence, and a commitment to achieving favorable outcomes.
Bankruptcy
Debt & Collection
Credit Repair
Creditor
Civil & Human Rights
Mwale & Co. Advocates stand as stalwart defenders of civil and human rights in Kenya. Our devoted team of legal experts is committed to safeguarding the principles of justice, equality, and human dignity, representing individuals and communities in their pursuit of justice.
Our practice is grounded in a deep-seated passion for upholding the inherent rights of all individuals, tackling issues ranging from discrimination and unlawful detention to freedom of speech and assembly. With a diligent and empathic approach, we strive to bring clarity, voice, and resolution to the complex and often sensitive matters that surround civil and human rights cases.
Civil Rights
Constitutional Law
Disability
Disability Insurance
Social Security Disability
Discrimination
Native People
Accidents & Injuries
We champion the cause of individuals who have experienced personal injury due to negligence or misconduct. Situated in Kenya, our skilled team is adept at navigating the complexities of personal injury claims, ensuring that justice is not just served but achieved with the highest possible compensation.
With a meticulous approach, we handle a range of cases including motor vehicle accidents, workplace injuries, and medical malpractice, among others. We are committed to standing by your side, offering personalized service that emphasizes clear communication, empathy, and a relentless pursuit of justice.
We can be your trusted ally in securing the restitution you rightfully deserve, turning your personal injury claims into a pathway for healing and restoration.
Animal & Dog Injury
Assault & Battery
Birth Injury
Brain Injury
Car Accident
Construction Accident
Dangerous Product
Defamation
Drugs & Medical Devices
Medical Malpractice
Motor Vehicle Defect
Motorcycle Accident
Personal Injury
Premises Liability
Property Damage
Sexual Abuse
Toxic Mold
Toxic Tort
Travel Accident
Truck Accident
Work Injury
Workers Compensation
Wrongful Death
Insurance
We are steadfast advocates for clients facing challenges in the realm of insurance matters. Our seasoned team in Kenya is well-equipped to navigate the intricate landscape of insurance law, staunchly defending your rights and interests with unmatched expertise and dedication.
Our services encompass a broad range of issues including claims disputes, policy interpretations, and coverage disputes. We pride ourselves on developing tailored strategies that seek the most favorable outcomes, ensuring that our clients are heard and adequately represented.
We will be your reliable shield in the insurance battlefield, where your concerns are met with responsive action, insightful counsel, and a commitment to achieving justice.
Bad Faith Insurance
Health insurance
Insurance Defense
Insurance Fraud
Life Insurance
Criminal Defense
Our law firm stand as a pillar of strength and expertise in the realm of criminal law in Kenya. We are devoted to protecting the rights and freedoms of individuals facing criminal charges, offering robust defense strategies grounded in meticulous research and deep legal acumen.
Whether confronting minor infractions or serious felonies, we approach each case with the same unwavering commitment to justice. We are adept at navigating the complex nuances of criminal law, working tirelessly to ensure that every client receives a fair trial and the best possible defense.
Arrests & Searches
Bail Bond Service
Cannabis
Criminal Litigation
Drug Crime
Drunk Driving
DUI & DWI
Juvenile Law
Sex Crime
Speeding & Traffic Ticket
White Collar Crime
Our Partners and Associates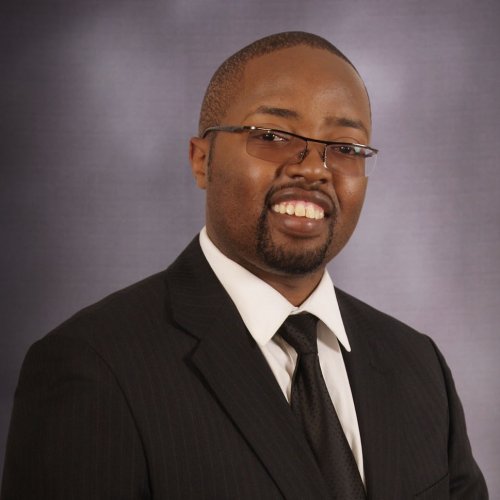 Dominic Mwale
Managing Partner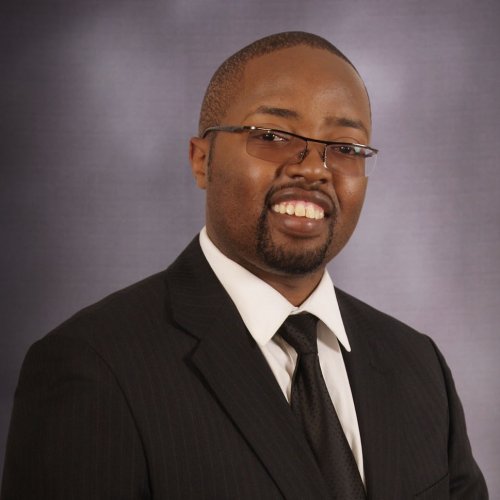 Dominic Mwale
Managing Partner
Dominic Mwale, the esteemed managing partner at Mwale & Co. Advocates, brings a wealth of experience and profound expertise to the firm. His professional journey is marked by a deep understanding of various facets of law, allowing him to offer well-rounded legal counsel and representation.
In the realm of Real Estate, Dominic excels in navigating the complexities of property transactions, ensuring that clients are well-advised in making informed decisions. His proficiency in Project Planning and conveyancing is noted for fostering successful project completions through meticulous planning and detailed oversight, securing the best outcomes for all involved parties.
Dominic's prowess in Litigation & ADR is underscored by his adept ability to handle diverse cases with precision and strategy, whether in courtrooms or arbitration panels. His nuanced approach to Alternative Dispute Resolution (ADR) fosters environments where conflicts can be resolved amicably and effectively, saving clients time and resources.
Family and succession Law is another of Dominic's strong suits, where he demonstrates a sensitive and thoughtful approach to handling delicate family matters. His guidance in this area is marked by compassion and a keen understanding of the intricacies involved, helping families find resolutions that preserve their bonds and protect their interests.
Lastly, Dominic's expertise in Employment and labor Relations has proven invaluable to both employers and employees alike. His knack for mediating workplace disputes and offering counsel on labor laws and regulations ensures that workplace environments are fair, respectful, and compliant with existing statutes.
All in all, Dominic Mwale stands as a beacon of legal acumen, steering Mwale & Co. Advocates toward a path of excellence, marked by satisfied clients and successful legal outcomes.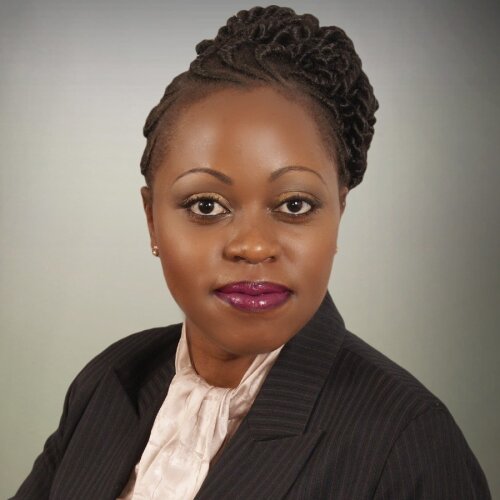 Stella Murugi
Senior Partner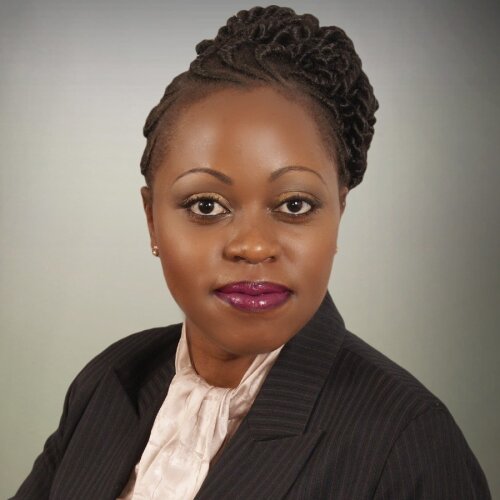 Stella Murugi
Senior Partner
Stella Murugi, a distinguished senior partner at Mwale & Co. Advocates, embodies a blend of expertise and dedication in her approach to legal practice. With a rich background in several key areas of law, she stands as a pillar of knowledge and guidance for clients navigating complex legal landscapes.
In the domain of Intellectual Property (IP) Law, Stella showcases a remarkable depth of knowledge. Her expertise in safeguarding creative innovations through trademarks, patents, and copyrights has made her a trusted advisor for individuals and corporations seeking to protect their intellectual assets. She navigates this complex field with a meticulous approach, helping clients shield their innovations while fostering a culture of creativity and advancement.
With a substantial footing in Corporate and commercial Law, Stella adeptly handles an array of transactions and corporate matters. Her guidance is sought in structuring business ventures, ensuring regulatory compliance, and crafting resilient commercial agreements. Stella's keen eye for detail and deep understanding of corporate dynamics position her as a valuable ally in fostering robust business growth and expansion.
Furthermore, her proficiency in Competition Law makes her an invaluable asset to clients navigating the competitive business environment. Stella offers sage advice on matters concerning antitrust issues, market dominance, and mergers and acquisitions. Her strategies are designed to not only maintain compliance but also to leverage opportunities within the competitive marketplace, fostering fair competition and growth.
Stella Murugi's multi-faceted expertise and forward-thinking approach have cemented her status as a leading light at Mwale & Co. Advocates, continually driving success and fostering a legacy of excellence within the firm.