Best Bail Bond Service Lawyers
Refine your search by selecting your city.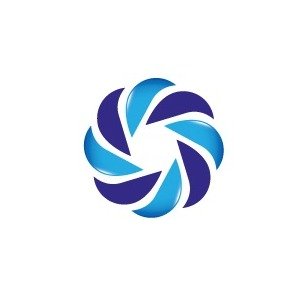 Pisut & Partners
Bangkok, Thailand
---
Pisut & Partners is a leading international law firm based in Bangkok and having profound connections with international law firms across the...
Garn Tuntasatityanond & Associates
Bangkok, Thailand
---
When you hire Garn Tuntasatityanond & Associates you are getting an experienced criminal defense trial lawyer and barrister who has the highest...
AYMAN ALHSOUN LAW FIRM
Amman, Hashemite Kingdom of Jordan
---
مختصون بالقضايا والمطالبات المالية الحقوقية والجزائية والشرعية بمختلف...
Nour Attorneys & Legal Consultants
Dubai, United Arab Emirates
---
Nour Attorneys & Legal Consultants is the best law firms in Dubai that provide all legal services including litigation management, lawsuits,...
SAM BUFETE DE ABOGADOS
Lima, Peru
---
SOMOS UN BUFETE DE ABOGADOS CON OFICINIA UBICADA EN LA PROVINCIA DE HUANCAYO - PERÚ, BRINDAMOS SERVICIOS LEGALES DE MULTINIVEL, TENEMOS LA CAPACIDAD...
Arreola Law Firm
Antipolo City, Philippines
---
Atty. Renz Homer S. Arreola is a private legal practitioner in wide practice areas in the legal profession. Currently a Senior Lawyer at A. Sampang...
ALFREDO YERMAIN
Colombia, Colombia
---
We are Criminal Defense Attorneys in colombia. "In the eyes of the law you are innocent until proven guilty. Criminal law requires the...
IMAM SUJONO & PARTNERS
Mojokerto, Indonesia
---
IMAM SUJONO & PARTNERSLeading Professional Legal Services SolutionsCorporate and Commercial Law Practice has rapidly grown and strengthened the...
Siam International Law Office
Bangkok, Thailand
---
Certified lawyers in Thailand. We are the first network in Thailand who provides legal services and litigation in any legal fields. our network...
Papalois law firm
Athens, Greece
---
Papalois & Associates Law Office was founded in 1980 by Periklis Papalois in Athens and has established since then a circle of...
Not sure how to proceed?
Let us find the right lawyers for you
Bail

Bail is a set of pre-trial curtailments that are forced on a suspect to ensure that they will not restrict the judicial process. Bail is the conditional release of a defendant with the promise to appear in court when required.
A bail bond is an accord by a criminal defendant to appear for trial or pay a sum of money set by the court. The bail bond is co-signed by a bail bondsman, who charges the defendant a fee in return for warranting the payment. The bail bond is a type of surety bond.
Bail Bondsman

A bail bondsman, known as a bail bond agent or bond dealer, is any person, agency, or corporation that will act as a guarantor and pledge money or property as a bail defendant's appearance in court.
Many law firms have bail bond services for those who need a bail bondsman. Being in curtailment isn't convenient because waiting for the trial behind bars could be really frustrating because the wait could take more than just a couple of days but it could take up to months or years, so you better make bail and wait for your trial outside the bars where you still have enough freedom to sit comfortably on your couch, eat your favourite food and do errands.
Ready to get Started?
Send your needs to matching lawyers and pick the best one.
Start now