Best Car Accident Lawyers
Refine your search by selecting your city.
M.Thanakumaran & Shan
Sungai Petani, Malaysia
---
We are dealing with various types of criminal matters including Royal Malaysian Customs and other regulatory offences. Apart from that, we are...
KITTIWAT LAWYER
Chiang Mai, Thailand
---
Kittiwat Lawyer provides legal services in Thailand whether it be Litigation, Criminal, Civil and Commercial, Contract, Family, Property,...
A.W. Law LLC
Jurong East, Singapore
---
We are always ready to provide you with the best solution for your problem and we will be relentless in our focus on helping you.A. W. Law LLC is a...
English
Malay
Tamil
Chinese
Hindi
Yakın Law Firm
Cankaya, Turkey
---
Yakin Law firm is located in Ankara, Turkey. Our law firm works in the areas of business law, commercial law, administrative law, and criminal...
ASISTENCIA LEGAL VEHICULAR
Quito, Ecuador
---
ALEVE Cia. Ltda. es una empresa ecuatoriana especializada en el campo de Asistencia Legal personalizada, que cuenta con recurso humano...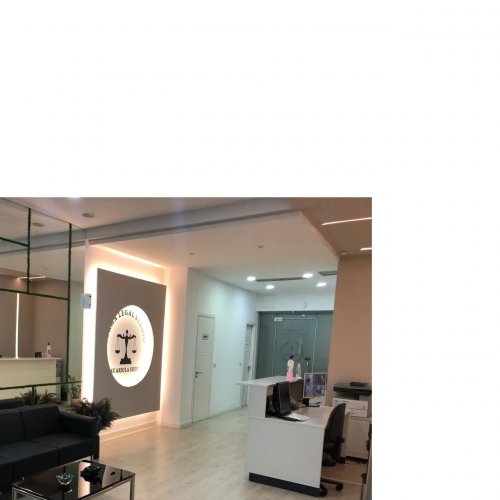 Norma Legal Studio
Tirana, Albania
---
We Always Fight For Your Justice to WinFar far away, behind the word mountains, far from the countries Vokalia and ConsonantiaOfrimi i sherbimeve ne...
Sociedad Legal Abogados y Asociados S.A.S.
Guayaquil, Ecuador
---
Somos una firma de abogados ecuatorianos que buscamos alcanzar el sentido de la justicia para nuestros clientes. Nos movemos en diferentes ramas del...
AMID Law Firm - Tanger - Morocco / مكتب "العميد" للمحاماة - المغرب
Casablanca, Morocco
---
"Societe Civile Proffessionelle D'Avocat" AMID Law Firm défendre les personnes et les entreprises engagées dans un procès, telle est la principale...
Arabic
French
Spanish
English
JM Legal
Guatemala City, Guatemala
---
Somos un bufete jurídico con sede en la ciudad de Guatemala, contamos con un equipo de abogados y notarios altamente capacitados. Brindamos...
Messrs TAN, DAHA & FADZILAH
Johor Bahru, Malaysia
---
The Firm was established on 01-06-2016 with spectrum of clients not only in Johor Bahru but also from outstations by more means of access and...
Not sure how to proceed?
Let us find the right lawyers for you
Car Accidents
What is a Car Accident?
Also known as a motor vehicle collision, car accident, or car crash, a car accident refers to when a vehicle collides with another vehicle, resulting in minor and/or severe injuries and damages of any form. The areas of law applicable to automobile accidents can be varied according to contexts and circumstances leading up to the accidents but almost every case often involves personal injuries.
A victim injured in a car accident is recommended to call for medical help immediately if necessary and possible and then contact the police and file a police report. Usually, the defense will reach out to the victim, trying to negotiate and settle on a certain amount of compensation or arguing that the fault is ambiguous and denying responsibility altogether. In light of such circumstances, the victim can choose to confront the defense alone or enlist a legal professional for help. Unaware of how tricky and complicated the claim can be, many victims often choose to handle everything alone and end up being taken advantage of, among other issues.
How Can Car Accident Lawyers Help Individuals?
Lawyers specializing in car accident lawsuits can assist, advise, and represent victims injured in car accidents of any type. Depending on each person's circumstances, you may need a lawyer to help pursue a compensation claim that can start as initially as from identifying a defendant to ultimately filing a lawsuit and representing your case in a trial. Firstly gathering related records including medical records, medical bills, and insurance policy information, along with other evidence, your assigned legal team will usually attempt to comprehend the nature and extent of your injury as much as possible first to measure the type and extent of your compensation and then proceed to negotiate with the defense to help you achieve the compensation, outside the courtroom. If somehow the initial negotiation fails, the legal team will usually help you pursue your claim further through civil litigation.
Ready to get Started?
Send your needs to matching lawyers and pick the best one.
Start now