Best Car Accident Lawyers
Refine your search by selecting your city.
Mwale Law Advocates LLP.
Nairobi, Kenya
---
Mwale Law Advocates LLP is an established Kenyan law firm that specializes in Corporate | Commercial Law, Banking Law, Capital Markets Law,...
English
French
Swahili
Kikuyu
KITTIWAT LAWYER
Chiang Mai, Thailand
---
Kittiwat Lawyer provides legal services in Thailand whether it be Litigation, Criminal, Civil and Commercial, Contract, Family, Property,...
Law office Ristović
Belgrade, Serbia
---
We provide representation services for individuals and legal entities in the territory of the Republic of Serbia in the field of criminal,...
Kevin Wu & Associates
Petaling Jaya, Malaysia
---
We are a full-service law firm based in Kuala Lumpur, Malaysia. We possess a broad range of expertise to serve our clients. Our Firm's 3 Core...
Hutton & Hutton Law Firm, LLC
Wichita, United States
---
About Our FirmNationally Recognized Personal Injury AdvocatesHutton & Hutton Law Firm, LLC has been representing injured victims in our community...
Law office Tamara Slaveska Apostolovski
Skopje, North Macedonia
---
Tamara Slaveska Apostolovski is a lawyer and certificated registration agent, with more than 10-years' experience in the field of civil law,...
ASISTENCIA LEGAL VEHICULAR
Quito, Ecuador
---
ALEVE Cia. Ltda. es una empresa ecuatoriana especializada en el campo de Asistencia Legal personalizada, que cuenta con recurso humano...
Nigams Legal
Perth, Australia
---
Nigams Legal are dedicated to obtaining the best results for youNigams Legal is comprised of a team of professional lawyers who provide a range of...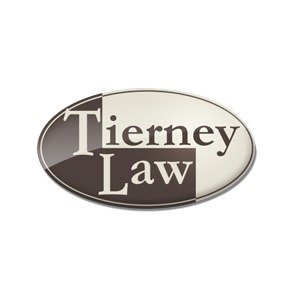 Tierney Law
Hobart, Australia
---
About usBig enough for a complete legal service, small enough for personal care. We can help you with your legal problems and help you to make the...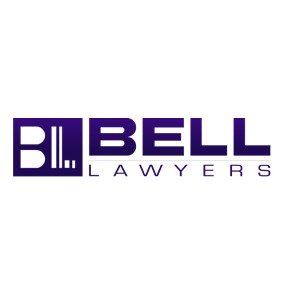 Bell Lawyers
Penrith, Australia
---
About UsBell Lawyers was established in Penrith in 1984 and since that time has been providing quality legal services to the people of Western Sydney...
Not sure how to proceed?
Let us find the right lawyers for you
Browse car accident law firms by country
Refine your search by selecting a country.
Car Accidents
What is a Car Accident?
Also known as a motor vehicle collision, car accident, or car crash, a car accident refers to when a vehicle collides with another vehicle, resulting in minor and/or severe injuries and damages of any form. The areas of law applicable to automobile accidents can be varied according to contexts and circumstances leading up to the accidents but almost every case often involves personal injuries.
A victim injured in a car accident is recommended to call for medical help immediately if necessary and possible and then contact the police and file a police report. Usually, the defense will reach out to the victim, trying to negotiate and settle on a certain amount of compensation or arguing that the fault is ambiguous and denying responsibility altogether. In light of such circumstances, the victim can choose to confront the defense alone or enlist a legal professional for help. Unaware of how tricky and complicated the claim can be, many victims often choose to handle everything alone and end up being taken advantage of, among other issues.
How Can Car Accident Lawyers Help Individuals?
Lawyers specializing in car accident lawsuits can assist, advise, and represent victims injured in car accidents of any type. Depending on each person's circumstances, you may need a lawyer to help pursue a compensation claim that can start as initially as from identifying a defendant to ultimately filing a lawsuit and representing your case in a trial. Firstly gathering related records including medical records, medical bills, and insurance policy information, along with other evidence, your assigned legal team will usually attempt to comprehend the nature and extent of your injury as much as possible first to measure the type and extent of your compensation and then proceed to negotiate with the defense to help you achieve the compensation, outside the courtroom. If somehow the initial negotiation fails, the legal team will usually help you pursue your claim further through civil litigation.
Ready to get Started?
Send your needs to matching lawyers and pick the best one.
Start now