Best Drunk Driving Lawyers
Refine your search by selecting your city.
Mwale Law Advocates LLP.
Nairobi, Kenya
---
Mwale Law Advocates LLP is an established Kenyan law firm that specializes in Corporate | Commercial Law, Banking Law, Capital Markets Law,...
English
French
Swahili
Kikuyu
ADK VIETNAM LAWYERS LAW FIRM
Hanoi, Vietnam
---
ADK Vietnam Lawyers Law Firm is a prestigious law firm in Ho Chi Minh City, Vietnam, that satisfies all legal needs for clients including local and...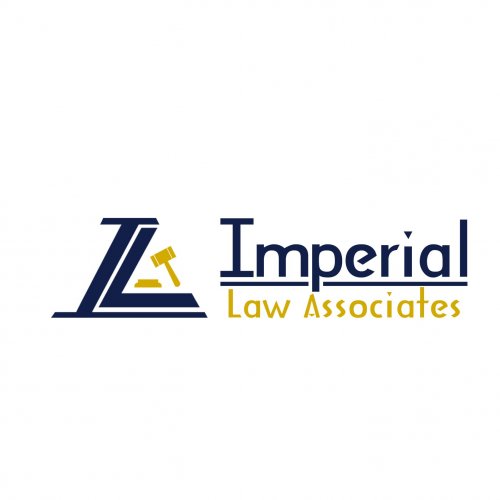 Imperial Law Associates
Kathmandu, Nepal
---
Imperial Law Associates is a team of legal professionals providing best legal services in Nepal. With the growing need for specialized legal...
KITTIWAT LAWYER
Chiang Mai, Thailand
---
Kittiwat Lawyer provides legal services in Thailand whether it be Litigation, Criminal, Civil and Commercial, Contract, Family, Property,...
AK Legal office
Yerevan, Armenia
---
Основными направлениями работы являются следующие юридические услуги для...
Rashid Deemas Alsuwaidi Advocate and Legal Consultants
Sharjah, United Arab Emirates
---
We are delighted to present our reputable UAE based Law Firm that is capable to handle all your legal disputes, covering various areas,• Corporate...
English
Arabic
Urdu
Persian
Armour & Allen
Adelaide, Australia
---
Overview Armour Allen Lawyers, based in Adelaide CBD, was first established in the early 1980's. Since then our practice has developed a...
Stevenson Legal
Subiaco, Australia
---
YEARS OF ACHIEVING OUTSTANDING RESULTS FOR OUR CLIENTS. THE REASON ISN'T LUCK.Stevenson LegalStevenson Legal is a dedicated criminal and traffic...
Williams legal
Thebarton, Australia
---
OUR EXPERTISEThe Williams Barristers and Solicitors firm established in 2015 with the opportunity to bring together lawyers with in depth legal...
Law office Ristović
Belgrade, Serbia
---
We provide representation services for individuals and legal entities in the territory of the Republic of Serbia in the field of criminal,...
Not sure how to proceed?
Let us find the right lawyers for you
Browse drunk driving law firms by country
Refine your search by selecting a country.
Drunk Driving
Many people are confused and believe that drunk driving is the same as DUI or DWI. In fact, drunk driving is different from DUI and DWI.
It is true that DUI, DWI, and drunk driving involve drinking or drug use while handling vehicles. Despite that DUI and DWI mean that the driver is in no condition to drive, drunk driving, on the other hand, doesn't necessarily mean the driver is incapable of driving. However, if the driver is tested with a high concentration of alcohol the driver will be charged with the crime, got license suspended, and have to pay fines. The officers don't care if you are capable of driving or not because they will stick to the test.
Drunk Driving Lawyers
When you're about to get arrested or if you're already been taken to the station for drunk driving you have a right to call your lawyer for help. You may have to stay calm and do not make a sudden move which could trigger the officer to use force. The main reason why you need to call your lawyer is that hiring a lawyer may be able to save your license, get your charge reduced, or dismissed. Let your lawyer do his or her job and you remain calm and do as your lawyer tells you to do.
Ready to get Started?
Send your needs to matching lawyers and pick the best one.
Start now