Best Admiralty & Maritime Lawyers
Refine your search by selecting your city.
Dandanjuma Attorneys and Consult
Kano, Nigeria
---
I was called to the Nigerian Bar 2013. Since then I have been in law practice in the law firm of Nassarawa, Muazzam & Co. By 2019, I...
Molina & Co
Panama City, Panama
---
Molina & Co. is distinguished by its ability to provide personalized, efficient, and profitable legal services to companies and individuals in...
BNG Legal
Phnom Penh, Cambodia
---
Firm OverviewBNG Legal is a leading law firm with offices in Cambodia and Myanmar that provides comprehensive legal services to foreign and local...
English
Chinese
French
Burmese
Khmer
Waas, Setiawan & Akbar LLP
Tangerang, Indonesia
---
We are Fully-Serviced Corporate and Commercial Law Firm with wide experiences throughout Indonesian law practices with a proven track record of...
Phoenix law firm
Beirut, Lebanon
---
A Unique Modern Face to Legal ServicesWe started out with a family law firm back in 1993. In 2020, with the digital transformation movement, we...
CICS & Partners Ltd
Bangkok, Thailand
---
stablished in early 2011 by two partners, each with over 15 years of professional experience, CICS & Partners Ltd is a Thai law firm providing a...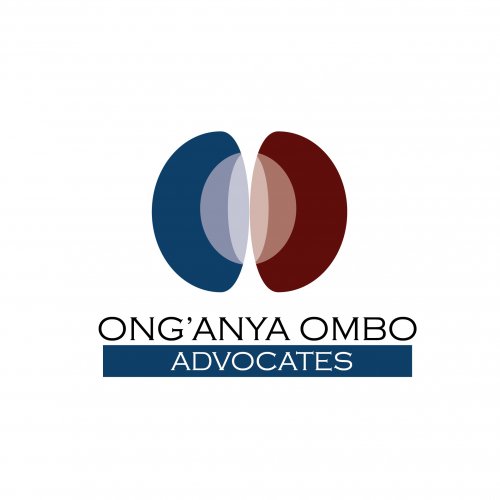 Ong'anya Ombo Advocates LLP
Nairobi, Kenya
---
We are a strategic legal service provider focusing on creatively blending a client's needs with the applicable laws to foster the need to achieve the...
Qaanon Legal Consulting
Amman, Hashemite Kingdom of Jordan
---
At Qaanon, our team of legal experts have extensive knowledge and experience in a broad range of practice areas, namely corporate/commercial...
Arabic
English
French
Russian
Martin E Etcheverry & Asoc.
Punta del Este, Uruguay
---
We are a boutique Law Firm located in Punta del Este, Uruguay, with offices also in Montevideo and Buenos Aires ( Argentina).As small as we are, our...
English
Spanish
Portuguese
Mwale & Company Advocates
Nairobi, Kenya
---
Mwale & Company Advocates is an established Kenyan law firm that specializes in Corporate | Commercial Law, Banking Law, Capital Markets Law,...
English
French
Swahili
Kikuyu
Not sure how to proceed?
Let us find the right lawyers for you
Admiralty & Maritime
Referring to a body of laws that govern nautical issues and private maritime disputes, admiralty law, or sometimes called maritime law, covers a wide range of maritime aspects such as contracts, torts, injuries, or offenses taking place on navigable waters.
How Can an Admiralty & Maritime Lawyer Help Me?
Admiralty & maritime lawyers can help address and represent you in any of your company's maritime legal needs or disputes. Common subject matter can include maritime casualties, personal injuries, product liability, and recreational and commercial vessel collisions; maritime commercial disputes, among other related issues.
If you think you have a claim, it is important that you seek legal advice as soon as possible as strict time limits apply in many maritime cases.
What Shall I Do If I Need an Admiralty & Maritime Lawyer?
To find your most suitable and proper admiralty & maritime lawyers, browse here at Lawzana where we curate and verify only the best and trustable law firms. Read the reviews and don't hesitate to ask for a free of charge consultation.
Ready to get Started?
Send your needs to matching lawyers and pick the best one.
Start now