Best Communications & Media Law Lawyers
Refine your search by selecting your city.
The Legal Hub Guatemala
Guatemala City, Guatemala
---
We are the law firm (as), notaries (as), consultants (as) that seek to be strategic allies to generate value and tranquility in their business and...
---
Dilaw Legal Corporation is made up of a team of professionals with experience in different legal practices with the commitment to provide their legal...
ILAWASIA
Bangkok, Thailand
---
ILAWASIA, a full service Thai law firm, was established in April 2011 located in Bangkok Thailand by Mr. Somphob Rodboon, an experienced litigator....
Law Firm Anastasiou
Tbilisi, Georgia
---
We are committed to the highest levels of integrity and excellence. We aggressively pursue our clients' claims, which results in a better outcome...
Chandrawat & Partners Law Firm
Indore, India
---
Chandrawat & Partners is a leading full service law firm in India. The firm is rapidly growing, while offering a range of legal and professional...
VanillaLaw LLC
City Hall, Singapore
---
We Are A Leading Firm Of Corporate Lawyers With A Worldwide ViewWhen your commercial and reputational interests are at risk, you will want lawyers...
Fervent Chambers LLC
City Hall, Singapore
---
Fervent Chambers LLC is a boutique disputes law firm based in Singapore. The word Fervent, which has its origin in Latin, refers to strong and...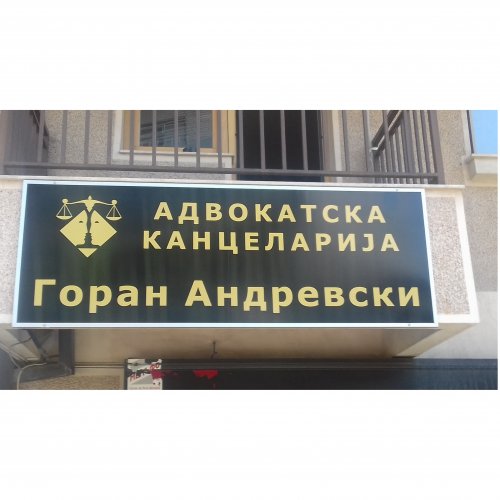 Law office Goran Andrevski
Skopje, North Macedonia
---
Goran Andrevski Law Office is offering legal services in many areas of the law. Services include, but they are not limited to: General...
Macedonian
English
Serbian
Croatian
Bosnian
Bulgarian
Fawwaz Tuqan & Associates Law Firm
Amman, Hashemite Kingdom of Jordan
---
At Fawwaz Tuqan & Associates Law Firm "Tuqan Legal Group" we serve our clients by striving to protect their personal, commercial, and legal...
English
Arabic
French
German
Hebrew (modern)
The Edge Law Firm
Beirut, Lebanon
---
The Edge is an unconventional law firm drawing on new technologies to change the way in which legal services are provided, resulting in cost...
Not sure how to proceed?
Let us find the right lawyers for you
Browse communications & media law law firms by country
Refine your search by selecting a country.
Communications & Media Law
Communications & Media law is a legal issue that is related to media and electronics and telecommunications. It has many areas overlapping with other laws because the production or consumption process might raise different legal issues. Therefore, the practice of Communications & Media Law may involve various types of law such as copyright, defamation cases, censorship, freedom of expression, privacy law.
In the past, the Media law only encompassed offline platforms such as newspapers, TV programs, Radio regulation, Publishers, and Films. However, the rapid growth of technology has affected everyone and now it also covers internet media as well as mobile applications.
Communications & Media Law Lawyers

Let's imagine, if you are sued by the restaurant when you just reviewed it on the internet, how bad are they? Or the leaks of your personal information via online websites.
If you face this situation, it is recommended that you should find a Communications & Media Lawyer who can guide you through the process step by step and resolve the disputes with knowledge and expertise.
Ready to get Started?
Send your needs to matching lawyers and pick the best one.
Start now