Best Civil & Human Rights Lawyers
Refine your search by selecting your city.
SORASAK LAW
Bangkok, Thailand
---
Sorasak Law Office and International Advisors LimitedSorasak Law Office and International Consultants Limited started legal services in 2003 with a...
Tbilisi Law
Tbilisi, Georgia
---
The law firm "Tbilisi Law" is founded by experienced and professional lawyers who legally secure your business activities. We are a responsible,...
English
Italian
Russian
Georgian
Law office JUDr. Daniela Jezova, LL.M., PhD.
Bratislava, Slovakia
---
Our law firm provides comprehensive legal services in the Slovak Republic, with a full appreciation of the law of the European Union. We specialize...
English
German
Czech
Slovak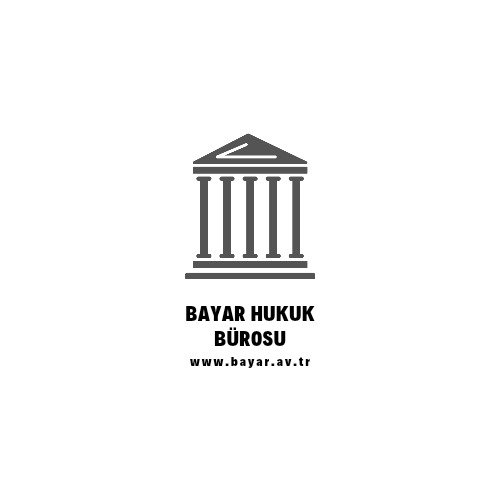 Bayar Hukuk Bürosu
Istanbul, Turkey
---
İstanbul'da bulunan hukuk büromuz ticaret hukuku, gayrimenkul hukuku, ceza hukuku, sözleşmeler hukuku, aile hukuku, yabancılar hukuku hukuk...
English
Turkish
Kurdish
Persian
Nişlioğlu Avukatlık • Rechtsanwälte
Izmir, Turkey
---
Deutschsprachige, Internationale Anwalts- & Mediationskanzlei in der Türkei, İzmir.İzmir'de Türk ve Alman dilinde hizmet sunan...
AMID Law Firm - Tanger - Morocco / مكتب "العميد" للمحاماة - المغرب
Casablanca, Morocco
---
"Societe Civile Proffessionelle D'Avocat" AMID Law Firm défendre les personnes et les entreprises engagées dans un procès, telle est la principale...
Arabic
French
Spanish
English
Sociedad Legal Abogados y Asociados S.A.S.
Guayaquil, Ecuador
---
Somos una firma de abogados ecuatorianos que buscamos alcanzar el sentido de la justicia para nuestros clientes. Nos movemos en diferentes ramas del...
Lawin & Partners
Kathmandu, Nepal
---
Lawin and Partners Law Firm in Nepal; Lawyers in Nepal. Our key services includes Divorce, marriage law, family and property law. We defense,...
Δικηγορικό Γραφείο Ηλία Τζερεμέ - Ilias Tzeremes Law Office
Trikala, Greece
---
Our law office provides expertise, loyalty and rapid response to every legal problem and in every Greek city! My personal intention and...
Gestiones Jurídicas & Asesorías Integrales
Valledupar, Colombia
---
Somos un estudio jurídico en la ciudad de Valledupar, Colombia. Atendemos varios asuntos a nivel nacional con el apoyo de nuestro personal...
Spanish
English
Portuguese
Not sure how to proceed?
Let us find the right lawyers for you
Browse civil & human rights law firms by service
Attorneys in related practice areas.
Browse civil & human rights law firms by country
Refine your search by selecting a country.
Civil & Human Rights Lawyers
Although it is expected that all fundamental rights are equally secured and guaranteed to people regardless of their races, genders, nations, religions, and/or any type of factors, sometimes for some people it is just simply, as unfortunate as it may sound, impossible. Somehow one seems to always have a good reason to treat others badly or unjustly in a variety of ways such as verbal discrimination, physical abuse, psychological abuse, maltreatment, etc.
For such unfortunate reasons, there comes the importance of lawyers specializing in civil and human rights law and capable of helping victims retain their rights and dignities whether to be by forms of compensation, apologies, admissions of wrongdoing, policy changes, etc.
Defendants of civil and human rights cases can include police forces, prisons, medical professionals, immigration officials, employers, colleagues or any individual whose actions affect or violate the other person's fundamental rights as a human being or a civilian. These rights can range from basic freedoms such as freedom of speech, due process, equal protection to professional matters such as gender equality, race equality, and so forth.
When Should One Contact a Civil/Human Rights Lawyer?
Most victims of human rights violation often keep the issues and resentments to themselves, thinking that their sufferings might not be enough to be qualified as a breach of human rights, but it is important to note that regardless of scenarios, if at some point you feel that you are being treated unfairly for a while or even just for a short period of time, it is highly recommended that you contact a civil/human rights lawyer as soon as possible, as under law cases are required to start at court within specific time scales and prolongation can result in a higher claim rejection rate and a lawyer will usually require some time to fully investigate a claim, collect evidence, and properly prepare a case
However, even if you think you run out of time, it is still recommended that you contact any lawyer available since with proper investigation you might find that your claim still stands a chance, or even if there is no chance at all, a lawyer will still be able to advise you on other potential options. Some of the most common claims for violation of civil/human rights can include areas such as civil rights, constitutional law, discrimination, and native peoples.
Ready to get Started?
Send your needs to matching lawyers and pick the best one.
Start now