FRANK Legal & Tax is a boutique international law firm based in Bangkok. Established and run by a talented team of international lawyers with extensive experience in Thailand, we specialize in CORPORATE and REAL ESTATE, offering international quality, comprehensive legal services to small and medium-sized businesses, as well as those purchasing property. We understand the impact our legal advice has on the business decisions our clients make. We are also confident that our in-depth, personal knowledge of the local Thai environment will enable us to offer you outstanding interdisciplinary and integrated solutions. These always take into account the business perspective that our clients' often complex operations demand.
FRANK Legal & Tax (or "FLT") aims to be an excellent choice for businesses from large to small, as well as property investors. We are here to provide you with legal and tax advice that will have a positive impact on the business decisions you make. If you are seeking legal expertise, advice or representation of the highest quality, you can rely on our team of experienced lawyers to deliver interdisciplinary and integrated solutions that will meet your needs. We are honored that our expertise was recognized through awards and listings, e.g. on Legal500.
Our lawyers always take a proactive approach, which means that they will always look at your business from your point of view. We'll work closely with you to understand your business needs, always identifying potential issues and offering interdisciplinary, integrated and effective solutions, no matter how complex the demands of your business.

To contact us, please call +66(0)2 117 9131-2 or email to info@franklegaltax.com. To see our areas of legal expertise and discover how our Thailand law firm can assist you, please click here.
Founded in 2012
15 people in their team
---
Practice areas
Real Estate
Business
Criminal Defense
Family
Employment & Labor
Immigration
Media, Technology and Telecoms
---
Languages spoken
---
Social media
Practice areas
Real Estate
Commercial Real Estate
Housing, Construction & Development
Landlord & Tenant
Mortgage
FRANK Legal & Tax has many years of experience in property law and real estate transactions. Our real estate practice group has been involved in some of the most significant and innovative property developments and real estate projects throughout Thailand.
Business
Accounting & Auditing
Business Registration
Contract
Due Diligence
Licensing
New Business Formation
Tax
Corporate and Commercial law are the fields in which most lawyers here at FRANK Legal & Tax specialise. So if you are seeking expertise, insight and comprehensive support on an international scale from corporate and commercial lawyers based in Thailand, reach out to us.
Criminal Defense
Criminal Litigation
The FRANK Legal & Tax commercial litigation lawyers are ready to assist in even the most complex of commercial disputes, ensuring they are familiar with all facets of your situation before entering into litigation, arbitration and/or negotiations on your behalf.
Family
Divorce & Separation
Marriage
The FRANK Legal & Tax family lawyers are ready to assist in even the most complex of Marriage Registration, Prenuptial Agreement, Separation or Divorce Agreement, Last Will, Testament, and Joint Will.
Employment & Labor
Labor Law
Wrongful Termination
We advise and represent companies as well as employees across all areas of employment law. Our high-quality standards and our extensive specialization will benefit you and your business across a wide range of employment-related areas.
Immigration
Business Visa
Permanent Residency
Work Permit
Immigration Law is probably only second to tax law in terms of complexity. Yet often, Thailand work permits and visas are needed in a hurry. Let our swift service take the hassle off your desk. Our experience means we can quickly deal with legal issues associated with work permits and visas for entering Thailand, and process applications quickly, in line with Thai immigration laws.
Media, Technology and Telecoms
Cyber Law, Data Privacy and Data Protection
We advise and represent the preparation of the privacy policy. to review and understand your internal processes. Our service will provide PDPA training to the employees and our DPO service provide access to dedicated privacy experts providing support 24/7/365.
Our Associates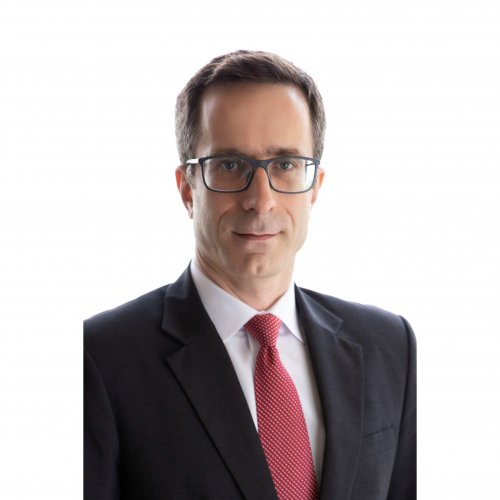 Fabian Doppler
Managing Partner
Rangsarit Suwanarat
Partner